We've shown you the benefits of pulling benefits before appointments, the difference between vision and medical billing, and common denial or rejection reasons for claim filing. However, we want to focus on something more timely today: your payment policy and following up on balances.
Especially when an eyecare practice is experiencing an influx of patients with periods of quiet in between, ODs can't afford to not get paid on time.
We'll go over how to keep your accounts receivable manageable.
Optometry Patient Balances and AR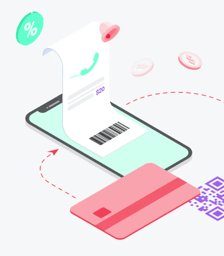 A good benchmark for your balances is that your accounts receivable (AR) should be less than 5% of your total AR if your patients are paying on time. If this isn't the case, we have a few solutions for you.
Make payment due at time of service

While this isn't possible for all patients, it's a crucial step for your practice. If you are pulling benefits ahead of time, you can let patients know before their appointment that you collect co-pay up front and then credit balances after receiving the EOB.
Revamp your patient reminder/recall emails

It's likely that patients missed their bill in the mail, but keep your practice in their thoughts with a friendly and personalized reminder email. You can even include a general eye health education video to make the content richer.
State a clear payment policy upon checkout

Especially for patients that book their next annual visit at the end of their appointment, you can automatically schedule their payment reminder in addition to reminding them verbally.
We hope those steps help you keep your AR low and improve your cash flow. Especially when your practice is going through a tough financial stretch, getting paid is extremely important to providing the best patient care.
---
Download our Insurance Revenue Kit for a cheat sheet to eyecare billing.