Your patients are the most important part of your optical practice. Without them, your practice would be nothing. So how do you make sure that your patients are enjoying their experience with you and your practice as a whole? You need to make sure that your practice is doing everything to make their experience enjoyable, and easy.
While we know a lot of people already don't particularly enjoy healthcare appointments of any sort, there are a lot of things you can do as a practice to brighten your patients' attitudes and make their experience with you a positive one.
5 Reasons Your Patients Might Not Want to Come Back
You don't make scheduling easy.
These days, your patients are on the go and are looking for information at their fingertips. Your practice website should be able to provide visitors with multiple ways to schedule an appointment. Phone, email, and online schedule requests make it convenient for patients to choose what's easiest for them. On top of that, you need to have hours that make it convenient for patients to schedule an appointment around their busy schedule. While you don't need to go crazy with your hours, experimenting with later hours a day or two a week, or adding weekend hours could increase your patient load!
You're not communicating.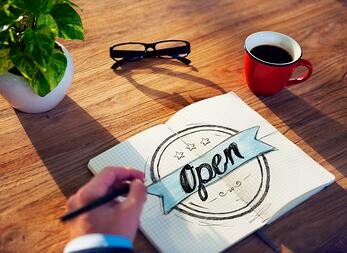 Communication with your patients is probably the most important part of keeping patients happy throughout their exam. Your front desk needs to communicate with them the paperwork that needs to be completed, along with what is covered by their insurance and what's not. This will set up the right expectations moving forward through the exam. Once it's your technician's turn to take over they should be communicating about each of the pre-tests they are conducting and the information that each test collects.
As the OD it's important for you to clearly communicate any problems, diagnosis, and treatment options available for the patients. Perhaps you have access to patient education materials or videos that you can share with the patient during the exam to help them understand. And, finally you and your opticians need to communicate about the best product options for their lenses and contacts. Be honest about pricing and what you think the best solution is for their needs, and allow them the chance to weigh their options in order to make their own decision.
They can't view their health info online.
These days, patients want to be able to have access to their own health information. A patient portal gives them just that. From a secure connection your patients can log in and see their medical history, prescription information, and treatment instructions. Your patients will also be able to request follow up appointments and fill out pre-appointment paperwork online. On top of that, it allows for another avenue of secure communication between patient and doctor.
Wait time is a problem.
Falling behind on your patient schedule can happen easily in a busy practice, but your patients' time is important and they won't care for excuses. Luckily, there are things that you can try and do to reduce late and no-show patients that cause your schedule to fall behind.
Positive reinforcements sometimes work better than negative reinforcements. If you're noticing more and more late patients you could run a promotion that enters all on-time patients into a drawing. But, if you have to use negative reinforcements make sure that your late and no-show policies and fees are clearly communicated so that your patients understand the consequences of blowing off an appointment.
Automated patient reminders are also a great way to notify you patients of upcoming appointments, and automated messages help keep your staff off the phone making those reminder calls on a daily basis.
You haven't kept up with the times.
If you're still running your practice off paper records, and are submitting product orders via phone or fax your patients might feel like your practice isn't up to speed with the latest trends and technologies. Paper records make it harder for you to maintain online communication with patients and other providers. While phoning and faxing orders have a longer turnaround time on products versus submitting orders online. Your patients will be happier if they get their new frames and contacts sooner than later!
If you're looking to step up your practice's game with practice management and EHR software, check out Uprise.