We know you've read about the benefits of running your practice like a small business before on our blog. Now, we want to drill down into the tools you can utilize for maximum success in event marketing, communicating with patients, training your staff, and gaining traffic to your website.
These online tools are either free or affordable with little-to-no commitment. Depending on the size and needs of your practice, you could try out a few tools to see which one works best. We hope that utilizing these digital platforms helps lighten the load for your staff and streamlines your patient workflow.
Keep reading to see how other practices and small businesses utilize digital solutions for more than just automation.
7 Tools to Help You Run Your Eyecare Practice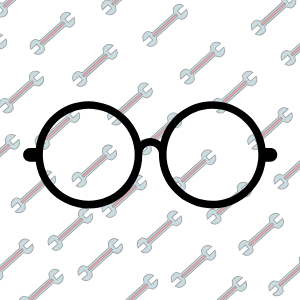 Although there are hundreds of tools that can help you organize your office, manage your staff, and grow your practice, these are the top 7 we think could make your life easier:
Content Sharing & Storing
You might already be familiar with Dropbox and Google Drive, but we're going to mention a few ways they are the foundation of your communication.
When creating any new messaging, planning new projects, or keeping track of expenses, a cloud-hosted document or spreadsheet is invaluable. This way, everyone on your team is on the same page (literally) when it comes to deadlines, progress reports, status, and other important communication that could be lost in emails.
Reserve your practice's email inbox for patient communication and leverage Dropbox for storing all time-sensitive files that need to be accessed even when you're not in the office.
Marketing
Whether it's a new event, sale, newsletter, or social media giveaway, every marketing campaign requires different tasks. The platform IFTTT (If This Then That) connects all your apps and devices so that certain outcome flows trigger difference actions.
For example, you can have your Instagram account automatically post a photo on your Instagram when your office is closed or automatically change your website banner every week. You can send emails to your staff on school holidays so they can know to possibly expect more drop-in patients. While they have a wide range of use cases, we think these could be particularly useful for posting on your social media accounts without having to take time to manage them everyday.
Another tool that might go underutilized in your practice is Facebook Events. Of course, you can post events on your practice's Facebook page to build publicity and engage with patients. However, you can also scour the Events explore page to see what your competition is doing and what's happening locally. This way, you can attend local events to promote your practice or build relationships.
Imagery & Design
When it comes to visual assets, it can be difficult to figure out what is free for commercial use. However, the major search engines such as Google and Bing allow you to filter for images under the "Creative Commons" license. This means you can use them in any of your materials without having to pay a fee.
If you're in need of a well-designed flyer, card, booklet, or really anything, Canva is the most intuitive, easy-to-use tool with pre-made designs and graphics. Anyone in your office can use it to create quick graphics, buttons, and banners for your website or emails without any background in design. We recommend exploring the different capabilities and utilizing their templates.
Skill Building
Sometimes you hit roadblocks in campaigns and growth projects because your team's skills are limited. While you can outsource some parts of your project, it's almost always more valuable in the long-term and less expensive in the short-term to build the skills of your employees. We like to leverage Skillshare and Lynda for online courses that you can take at your own pace. You can exlpore digital marketing techniques, video creation 101, technical SEO, basic HR practices, and small business accounting. There is no limit to what you can learn through structured, inexpensive courses online as long as you're willing to put in the hours.
For more ideas on how to grow your optometry practice, consult our free ebook below.