Last month, Canva announced they were creating Canva for Work. We've mentioned Canva before as a great free design resource, but we want to take today to discuss the paid service, Canva for Work, and why we think it is worth it for your practice.
Why Your Practice Needs Canva for Work for Your Optical Marketing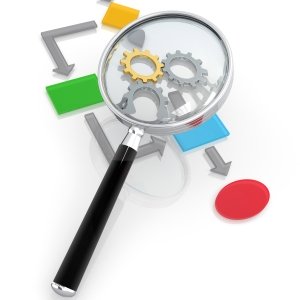 Let's get the obvious question answered right away, "How much is this going to cost my practice?" You can get Canva for Work for as cheap as $9.95 a month, if you pay annually. If you opt to pay on a month-by-month basis, it'll cost you $12.95 per month, which is still pretty cost-efficient considering everything Canva for Work has to offer, versus the amount it could cost you to hire a professional designer.
Create Your Brand Kit
With Canva for Work, you can save your practice's colors, fonts, and logos so everyone stays consistent with your practice apperance. The most exciting thing about the brand kit, in our opinion, is the fact that you'll no longer have to look up and enter Hex color codes every time you start a new design. The brand kit allows you to save your style guidelines and keep everyone on the same page.
And if you have more than one person in charge of your social media (like a lot of practices do), this is an added bonus. All of your staff will be able to create consistent images that will help strengthen your brand across all social channels.
Save Layouts and Templates
Users of Canva know that there are always tons of free design layouts to choose from, but with Canva for Work you can design your own! You can create templates for various documents that can be saved and easily edited, keeping everything cohesive. YOur practice can save letterhead layouts, presentation templates, social media headers, and more. That way, no matter who ends up editing the content, the basic design is the same.
Automatic Resize
If you've used Canva before, you know that one of the most frustrating things about the free service is when you have to start a whole new document from scratch if you decide you want to change the dimensions of your creation. One of the most useful new features in Canva for Work is automatic resizing. One you create a design, if you want to optimize its dimensions for another platform, you can do so in the original design instead of having to completely recreate it!
Team Stream
Canva for Work is all about collaborating with your team. You can save your work into the "Team Stream" where other staff in your practice can edit and work on creations you've started. The Team Stream takes Canva for Work to a whole new level.
Features to Look Forward To
Canva for Work is great to begin with, but there are some exciting features to look forward to in the future:
Upload your own fonts

Transparent backgrounds

Full iPad support
Canva for Work is offering a free two month trial so you can decide if it is right for your practice. With all of the features it has to offer, we think it is a great cost effective way to create a professional look for your eyecare practice!
---
Subscribe to the blog so you'll never miss out on great resources.