After years of schooling, blood, sweat, tears, a few loans, and finding the perfect location, you finally fulfilled your dream of starting your own eyecare practice! You've assembled a dream team including an awesome accountant who you trust will keep you within your monthly budget, an amazing front desk team who can take care of patients and scheduling effectively, the best tech to help you with pre-exam testing, and a trendy optician who can recommend the perfect frames for patients.
So now that you have your practice set up, you're ready to take it to the next level and start creating a brand that you can market to the community. But where do you begin? You may be tempted to take on this task yourself, but if you're striving for true optical marketing success it might be in your best interest to hire a professional. Keep reading to see how you can find the best designer for your optical practice.
You might be thinking, "But I made a few flyers for my sister's lost cat one time, I know all about design!" Although you might think design is fun and easy, there's a lot of user experience and behavior insight that goes into designing logos, websites, document templates, and marketing material. Hiring someone with experience and education in the field will benefit your practice in the long-term.
Once you find that perfect designer, the real work is just beginning. It is important to respect and work with your designer so you can come up with what is best for your brand. We asked our in-house designer for some tips on how to work successfully with a designer to make the process as simple and successful as possible.
Optical Marketing: Real World Advice for Working with a Designer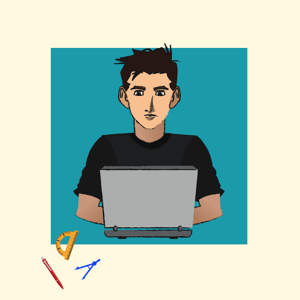 Do Your Research
It's okay to not be sure what you want, but try to do some research beforehand. Look at competitors' designs and take note of what you think works and what doesn't work about their design choices. Get an idea of what is common practice in your field so you have a better idea of benchmark expectations when the project starts. Most designers charge by the hour and research is included in those billable hours. So, the better idea you have of what you want, the less money that will be spent trying to dig it out of your brain.
Express Yourself
Designers are artists, not mind readers! Whether you have no clue what you want, or you already have it all planned out in your head, be sure to let your designer know. You should express your initial ideas so your designer has an idea of what you are looking for and can take it in a more refined direction. One of the worst things you can do is have the designer spend hours or weeks working on something that doesn't turn out the way you pictured it in your head. This wastes precious time and money that you are responsible for.
Provide Examples for Clear Communication
One area that gets very complicated when working with a designer, especially over email, is clear communication. Because design is a very subjective field, there's a lot that is open to interpretation and not everyone has the same definitions for descriptive words. Your idea of "clean" or "modern" might be very different than the designer's. If you send them an assignment using only a few keywords, that leaves a lot of room for interpretation and it's easy for the project to get derailed.
When initially discussing the project, you should always attach images and descriptions of why you like them. Maybe you think what you want is a "clean, modern" design, but all the examples you send say otherwise. This way the designer can clarify any differences in vision. This is the exploration process that helps you understand a lot more about design, so expect a lot of discussion in this step.
Pro Tip: When providing examples don't just ask a designer to "copy" it. It's great to take ideas from examples and get inspiration, but don't ask a designer to rip off another designer's work completely. Also keep in mind that "mix and matching" ideas from many different sources doesn't always work. So don't ask a designer to use a logo like example 1, the contact form like example 2, a biography like example 3, and a footer like example 4. A design should flow and work together, so taking bits and pieces from random sources won't always blend together properly.
Let Them Do Their Thing
You hired a designer for a reason; you were looking for a professional touch. Trust their opinion and advice the same way you would with any other hired professional. If they mention that one of your ideas might not work well, trust their judgement and move on. Yes, it's important for them to explain their reasoning now and then, but you can't expect them to address every small idea unless you plan on paying for the time. Feel free to ask questions on the big stuff, but don't nit-pick.
Expect a Lot of Back and Forth
Prepare your inbox for a lot of emails back and forth, and try to stay on topic and organized in the email chain. The design process will always have back and forth discussion and illustration of different ideas and options; don't get overwhelmed.
Pro Tip: The best way to avoid a lot of back and forth is to be as clear as possible when you meet in person or on the phone and leave a paper trail of what you discuss. The more clear you are early on in the process means there will be less revisions and edits. For example, if you hate the color orange make sure it's known in the beginning instead of having the designer create dozens of mockups using the color orange.
Appreciate Them
It's a tough job trying to draw an idea out of someone's head and create something functional out of it. The process might be frustrating, but please encourage and be kind to your designer! Keep in mind that they want to make a beautiful finished product as much as you do, so when they tell you that an idea isn't a good one don't take it personally. There are a lot of factors when designing something that contributes to a brand's overall concept. You might have your heart set on having a neon blinking glitter button, but if they advise against it, they probably have a long list of good reasons.
Our blog is full of tips for day-to-day concerns and long-term planning when it comes to your optometry practice. Subscribe today.
Editor's Note: This post was originally published on August 1st, 2015. It has been updated for relevance and richness of content on December 19th, 2018