The process of searching for an eyecare practice management software for your practice can be daunting. But it doesn't have to be. There are a lot of tools and resources out there to help you better understand your practice so that you can make the right choice when shopping around. So we compiled a list of do's and don'ts for buying a practice management and EHR software to help you get started.
Shopping for Eyecare Practice Management Software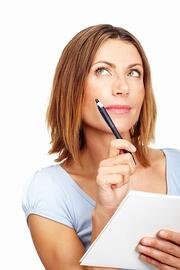 Do

Create a Practice Profile

Before you even start shopping for an eyecare practice management software it's really important to take a step back and get a clear picture of the current situation in your practice. That's why we recommend creating a practice profile. By creating a profile you'll better understand your staff, hardware and IT needs, and your overall practice workflow. Not sure where to start? Check out this sample profile!
Don't

Forget to Include Your Staff

You aren't the only one who is going to have to get comfortable learning a new system. And we're guessing that not everyone in your office has the same level of savvy-ness when it comes to technology. There are a lot of questions you should ask your staff before determining which software solution is the best fit for your practice. Keep them involved!
Do

Explore New Technology

If you have been using a legacy system at your practice, but are thinking that it's time to make a switch, take a minute and see what other technology options are available before jumping back on the client-server bandwagon. New technologies have evolved to make your life easier, and your practice more efficient. But hey, maybe you've got the client-server routine down pat, and that's fine too, but new options are always worth exploring. Take a look at this flowchart and see which type of optometry software could be the best fit for your practice.
Don't

Forget To Think Long Term

Purchasing a new practice management and EHR system is a big investment in time and money. And it's important to remember that you'll probably have this system for a while. Is it going to be what's best for your practice next year? How about in 5 years? What is the system going to cost your practice over time? How easy is it to get system upgrades? These are just a few of things you'll need to think about to determine how a system will perform in the long term.
Do

E

valuate Total Cost of Ownership

Price is important. You're making a huge investment for your practice. And there are a lot of costs to think about with a system outside of the obvious initial costs of purchasing a software. What about IT infrastructure? Add-on solutions? Training and support? Upgrades? Soft costs? That's a lot to think about. By using a total cost of ownership worksheet to evaluate your options you'll be able to see exactly where your money is going, and where you could be saving.
Don't

Rush It

You're about to make a big decision for your practice that could have a big impact on your practice workflow and efficiency. So take your time. Shop around. Don't settle for the first system that impresses you - you never know if better options could be out there if you don't take the time to look. An in-depth analysis will go a long way in helping you select the solution best fit for you!

Want more info like this to help you through your buying decision? Download our latest eBook - it's filled with the most essential questions to ask vendors when considering different software options.