We've been posting about regulatory change surrounding MIPS since 2016. If you didn't already know, the MIPS rules are changing yet again in 2019. For practices that qualify to attest for reimbursement, this means using 2015 certified software moving forward.
It's your optometry software's job to take care of the administrative work, so you should choose a solution that will handle your MIPS needs while retaining your data security. Uprise practice management and EHR software is 2015 certified to automatically comply with MIPS rules.
Read on to find out how Uprise could make your life easier in a changing landscape.
Uprise EHR & Practice Management is 2015 Certified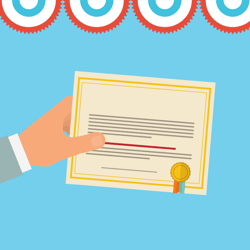 If your optometric practice bills $90k or more, has 200 beneficiaries, or has 200 provider services, you can opt-in to attest for adjustments.
Uprise is one of the few 2015 Drummond certified solutions, which enables you to participate and profit from MIPS. The 2015 certification also:
Makes data more accessible and exchangeable
Improves data security and patient privacy
Elevates safety standards
We don't want you to miss out on valuable profits, so we launched a webinar to further explain the 2019 rule change, which practices are affected, and what you can do to prepare.
Watch our MIPS 2019 webinar to hear more information from an experienced OD.