You've decided that you want to avoid future penalties and have chosen to start PQRS reporting, but now you have to figure out which reporting method is right for you practice. The Center for Medicare and Medicaid Services (CMS) presents several different methods that Eligible Professionals can use for successful reporting.
For our users, we suggest the direct using EHR reporting method, but there are other options too. We'll go over a few details that you should know about each of the 5 reporting methods.
EHR Software Reporting & 4 Other PQRS Reporting Methods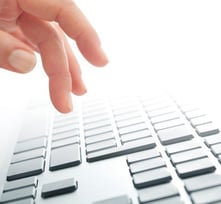 Direct Using EHR
In order to use your EHR software to report, you need to first check and see if it is approved as certified EHR technology (CEHRT). If your software allows it, you may document all patient care and visit related information into the EHR so that you can submit your PQRS quality measures directly through your CEHRT. Next, you must register for an Individuals Authorized Access to CMS Computer Services account (IACS). Once you have the account, you can submit data directly from you EHR. And finally, you will be able to generate reports and upload them through the portal using IACS.
CEHRT Through a Data Submission Vendor
If you don't want to use your EHR software to directly report on PQRS, you may extract your data and submit it through a vendor. Your EHR software still needs to be a CEHRT to use this reporting method. You will still document all patient care and visit related information into the EHR, but a data submission vendor is responsible for submitting your data to CMS through specified formats on your practice's behalf.
Medicare Part B Claims
If you choose to report through Medicare Part B claims, your practice must report at least 9 measures, covering at least 3 of the National Quality Strategy (NQS) domains, as well as report 50 percent of your Medicare Part B FFS patients seen during the period. The 6 NQS domains include:
Patient and Family Engagement

Care Coordination

Efficient Use of Healthcare Resources

Patient Safety

Population/Public Health

Clinical Process/Effectiveness
Qualified Registry
PQRS participants may also submit quality data to participating registries. For this method, your practice would work directly with the participating registry for their specific information on how to submit your data. To find a qualified registry for 2015, you will have to check back to the CMS Registry Reporting page in late spring of this year.
Qualified Clinical Data Registry
A Qualified Clinical Data Registry (QCDR) is a registry that completes the collection and submission of PQRS data on behalf of your practice. These registries are CMS approved, and they use your medical data to track patient and disease information to help discover ways to improve the quality of care being provided to patients. If this method appeals to your practice, visit the 2015 PQRS QCDR Participation Made Simple page to select a QCDR and learn the steps your practice needs to take to report.
What is GPRO?
GPRO, which stands for Group Practice Reporting Option, is for a physician group practice with a single tax ID number for two or more individual EPs. There are certian criteria a group practice must meet to participate and report through GPRO.
Even though the 2015 reporting period began on January 1st, your practice can still choose to report for the 2015 program year. Select your reporting method and get started today to ensure that you successfully submit your 2015 PQRS data.