In a previous post on PQRS reporting methods, we briefly introduced the Group Practice Reporting Option (GPRO) as a way for group practices with two or more EPs operating under a single tax ID number to report and submit data for PQRS. Choosing GPRO is a good option for group practices who want to simplify their PQRS reporting and improve office workflow. Today, we are going to go deeper into what GPRO is and the criteria a practice must meet in order to choose this option.
We gathered our information from the GPRO section on the CMS's website to provide an overview. If your practice is interested in this option, be sure to visit the CMS website to get the full details!
4 Steps to Get You Started with GPRO and Reporting with a Certified EHR Software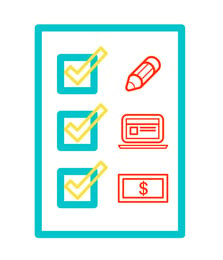 1. Meet Participation Requirements
The CMS has set a list of requirements that a group practice must meet in order to choose GPRO for the 2015 program year. They include:
Billing on Medicare Part B PFS between January 1, 2015 and December 31, 2015
Allowing the practice's performance results to be publicly posted on the Physician Compare website
Allowing the CMS access to review the Medicare beneficiary data being reported for PQRS
Registering to participate in GPRO by June 30, 2015
Providing all requested information through the Physician Value-PQRS Registration System during the registration process
2. Determine Your Group Practice Size
The size of your practice is determined by the number of EPs billing under the same tax ID number at the time of registration. The reporting methods your practice can choose from are determined by your size. The CMS has divided the group sizes into 3 categories: 2-24 EPs; 25-99 EPs; and 100 or more EPs.
3. Determine the Appropriate Reporting Method
Qualified Registry: 2 or More EPs
Just like with individual reporting, group practices can select a qualified registry to report for the practice. The CMS is scheduled to post a list of qualified registries this summer. When selecting a registry, your practice must select one that supports tax identification number (TIN) level analysis and submission.
EHR Reporting: 2 or More EPs
As long as your practice is using certified EHR technology (CEHRT), you may use your EHR to report either through direct submission or vendor submission. In addition, all EPs in the group must be using CEHRT that can analyze your data at the TIN level.
GPRO Web Interface Reporting: 25 or More EPs
Through this reporting method, your practice would report through the GPRO Web Interface. This web-based reporting tool comes pre-populated with a sample of Medicare Part A and B PFS beneficiaries based on your practice's history that are specifically assigned to your practice. Your practice is then responsible for filling in all of the remaining data fields reporting on 100 percent of your assigned beneficiaries. This method also requires your practice to use CEHRT to participate in the EHR Incentive Program.
4. Registration
If your practice meets the above crieteria, your final step is to register under GPRO online. You must complete your registration during each year's registration period. For the 2015 reporting period, registration will be open from April 1, 2015 until June 30, 2015. During registration you will be asked to assign a Security Official Physician Value PQRS Role as well as a Representative Physician Value PQRS Role.
Your practice is allowed to update and change your registration only while the registration period is still open. After June 30, 2015, no additional changes can be made to your registration.
For more detailed information on GPRO, visit the CMS's website.
For more information on PQRS, how it will affect your practice, and individual reporting methods, check out these blog posts:
Never miss out on important eyecare industry news! Subscribe to our blog!