If you're looking to bring on a new optical tech in your practice, you're going to want to hire someone who has the ability to make a big impact on your practice. So what types of things should you be on the look out for when hiring a tech?
Depending on your practice needs it could vary. But we've put together a list of 6 things that we think can make a big impact in your practice and will lead to the makings of an awesome optical tech for your practice. While these skills and characteristics are important, it's also important that any new hire fits in well with your practice culture and the staff you already have established in your optical practice.
What to Look for In Your Next Tech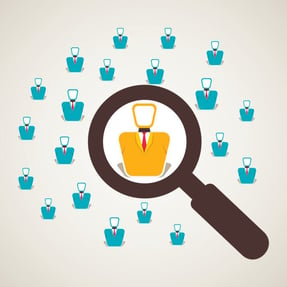 The Skill: Knowing what the OD needs before they need it
Why It's Important: When it comes to making your workflow run as smooth as possible, your tech is going to become your OD's BFF. This is such an important skill for any tech, but likely isn't one that will be easy to spot at first. It takes time for a new hire to adjust to your schedule, patients, and staff in order to be able to anticipate what is next.
The Skill: A brain equipped with a medical dictionary
Why It's Important: While medical terminology is definitely something that can be learned on the job, it is also one less thing for someone to have to learn on the job. This is going to allow your new tech to jump in quicker to things like reviewing patient information and conducting pre-tests.
The Skill: Being a good communicator and an even better listener
Why It's Important: Your tech is going to be doing a lot of communicating, both with patients and the OD. And the way that communication is conducted is a little bit different for each. Communication with patients involves a lot of listenting to the patient's concerns and being able to respond and address them in a professional and easy to understand way. While communication with the OD and other team members is likely going to be more technical and direct.
The Skill: Problem solving on the fly
Why It's Important: Your techs spend a lot of time with patients, which means a lot of time listening to problems. A tech needs to be able to address patient concerns and problems on the fly in order to keep the workflow running efficiently.
But along with that, a technician needs to know their boundaries. They should know the questions and concerns they are able to address and cover, and know when to stop and pass the patient's concerns onto the OD as the conversation starts getting into the tougher things like diagnosis and treatment.
The Skill: Product Expertise
Why It's Important: Sales in your practice shouldn't rely solely on the staff in your dispensary. You should begin making sales early on in a patient visit. And patients are likely going to have questions about products and lenses early on in the appointment so the benefits of having a technician that has a lot of product knowledge will help build trust early on with patients.
The Skill: CPOA certification
Why It's Important: CPOA certification shows that the tech is dedicated to their profession and have put time and resources into making their skill set as valuable as possible. You want to fill your staff with people who are motivated and dedicated to their job. Plus, it shows that they are likely going to be ready to take on more responsibilities so that they can make an even bigger impact on your practice.
Looking for more tips on managing your staff. Check out our ebook on staff management.