Technology is everywhere these days. And everyone has differenct comfort levels when it comes to using the latest technology. In the optical industry new technology is taking over, especially when it comes to optical software. So with all of the options available for eyecare providers, how will you determine which technology is the best fit for your practice?
We've got a flow chart to help you determine which optical software technology is a good fit for you: client-server, cloud-hosted, or cloud-based. Answer questions like, do you know how to maintain a network of servers? And, how do you want your system upgrades to happen? Answering these questions will get you closer to discovering which optical software might be best for your practice!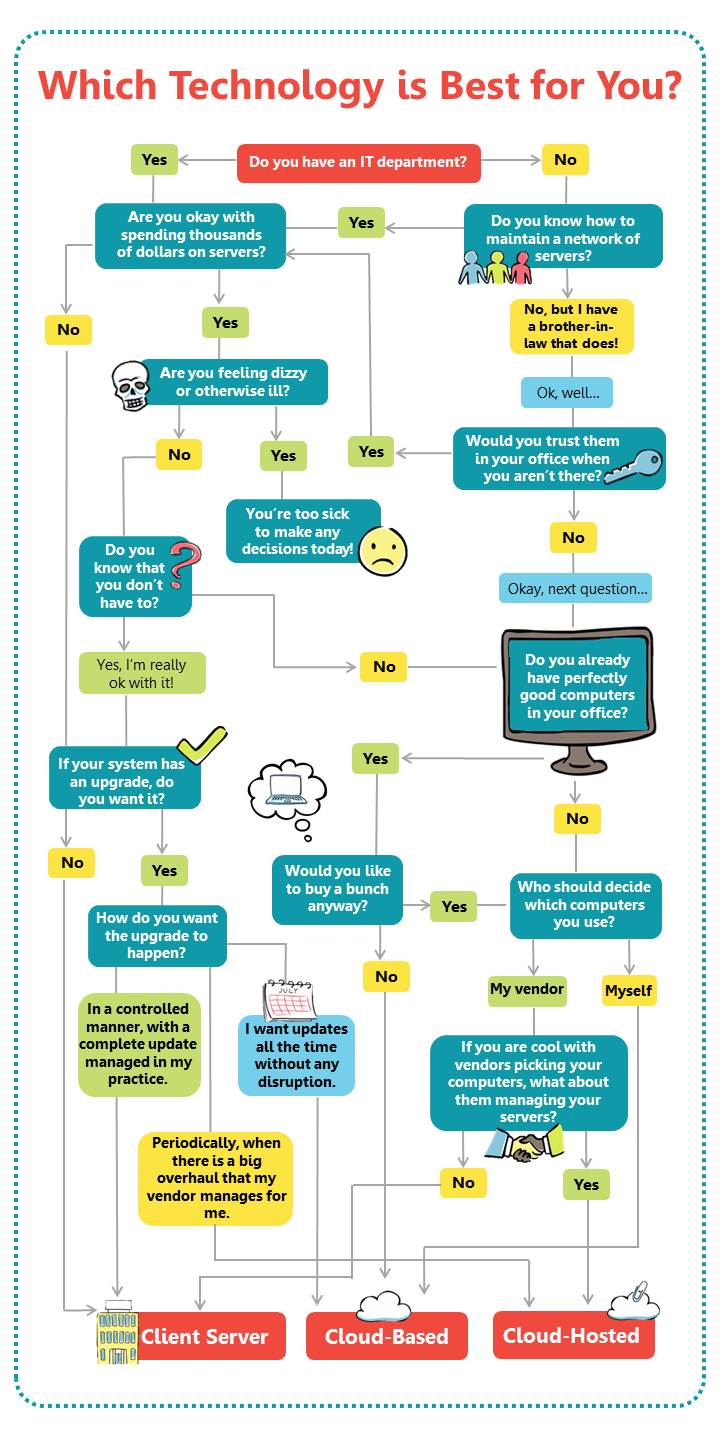 Want more fun tools to help determine which optical software is the best fit for your practice? Check out our shopping kit packed full of great resources!