Every day eyecare practices are searching for the next big thing that they can introduce in their practice to help increase profits and staff efficiency. That's why we've started a four piece blog series with a combined total of 12 game changing moves you can make in your optical practice.
Today in Part 1, we are taking a look at three different things your practice can do to manage and modernize your practice's web presence. Having a strong online presence is such a critical piece of growing your practice, and you'll really be missing out if your practice isn't keeping up with it's online needs.
3 Big Moves Your Optical Practice Can Make Online
Update Your Website
First things first, if you don't already have a website for your practice,
you need one. Your patients spend too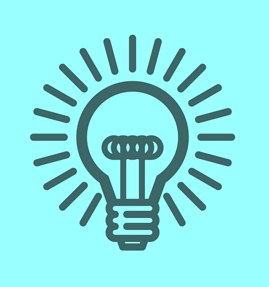 much time online for you not to have a website. If you already have one, you're on the right track, but if you haven't made updates to your site since it was created (or in the last year), chances are there are some important updates that could be made to your website so you're getting all the benefits of being online. SEO (search engine optimization) plays a big part in your website showing up ahead of your competition online, and keeping up with updating your content regularly will help.
We could go on and on about the importance of your practice's website, but instead we'll point you to a few resources to help you make the necessary updates.
5 Ways to Step Up Your Eyecare Practice's Website Game
Why Online Visitors are Running from Your Website
10 Important Web Design Best Practices and Tips for Small Business Websites
Actively Create an Awesome Web Reputation
Word of mouth marketing and patient reviews can have a big impact on your practice's growth. Online visitors are more likely to schedule an appointment with your practice if your online reviews surpass those of your competition. It can be a bummer when our practice is hit with a negative online review, but the more you ask your loyal patients to share their good experiences online, the less those negative reviews will have an impact. Make reviewing your practice as easy as possible for your patients. Add links to your website for reviews, or ask for reviews on invoices and follow up emails.
Utilize Online Appointment Booking
Your patients have a variety of preferences when it comes to scheduling appointments. So, providing as many ways as possible to schedule with your practice is important. Giving current and new patients the flexibility to schedule appointments with your practice online will likely help fill up gaps in your current schedule.
A recent study by Accenture estimates that by 2019 64% of patients will be utilizing online appointment scheduling. Implementing online scheduling will help you gain new patients, increase overall patient satisfaction, fill in schedule gaps, and decrease manual work for your staff.
Looking for more marketing ideas for your practice? Subscribe to the blog.