A big revenue generator for optometric practices is from dispensary sales. However, due to online retailers offering low priced frames, your optical dispensing profits may be suffering. If your goal for 2017 is to increase frame sales, it could be as simple as a change to your frame board. Below are a few tips to update your frame boards to improve dispensing profits.
How To Effortlessly Improve Your Optical Dispensing Sales
Reorganize Frame Boards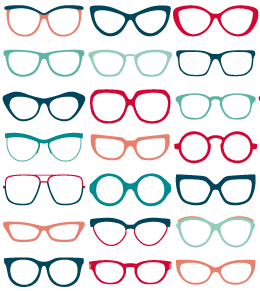 Having frames randomly placed on a frame board creates confusion. When a potential customer comes in, and your practice is busy, you want to make sure that the patient can quickly identify the types of frames they are looking for. That way, they don't leave before you have a chance to speak with them.
Organizing frame boards by gender, brand, or patient age is a great way to guide potential customers to the frame that's right for them.
Make Frames Accessible and Secure
Shoplifters can put a significant dent in your practice profits. With just a few frames pocketed, your practice could be down thousands of dollars. Unfortunately, some tactics that thwart thieves can also make your frame boards less inviting for legitimate customers.
While lockboxes make it more challenging for thieves to take frames off the wall, it also keeps customers from trying frames on. To make your frame boards more accessible to your patients while increasing security, use these methods:
Always have someone on the floor
Keep high-end frames near the front desk
Use security cameras or convex mirrors to monitor potential hiding spots
Refresh Frame Board Appearance
When was the last time that your frame boards got a makeover? Having an inventory of trendy and quality frames is important, but what do your frame boards as a whole look like? If your frame boards appear dirty or dated, perhaps it is time to give them an update.
Because your frame boards are your focal point for sales, it should look clean and make your customers want to spend time there. Besides regularly dusting the frame boards and cleaning mirrors, a few other updates could improve the appearance of the frame board.
To refresh the appearance of your frame board:
Update the lighting
Repaint the walls
Replace fixtures
Want to start 2017 on the right foot? Download the ebook 4 Weeks to Bigger Profits in Your Optical Dispensary for tips!