2017 will be a year of change in many ways, even in your eyecare practice. You have a lot of control over the changes you make to lead to better business decisions and strategies for your practice this year. But sometimes it can be hard to even know where to start. No matter what your practice has already lined up for resolutions and goals to accomplish in this calendar year, we've got three more practice building ideas to help take your practice, and your revenue, to new heights.
Practice Building Ideas for 2017
Test Out Email Marketing
Your patients have a lot of options when it comes to healthcare. Staying front of mind is one of the best ways to keep high numbers on patient retention. Email marketing is an easy way to stay in the front of your patients on a consistent basis. You'll be able to use emails to remind patients they haven't been into your practice lately, any new promotions you might have going on, or specific special offers to get missed patients back in your practice.
We've got a few tips and best practices to help your practice get started with email marketing this year: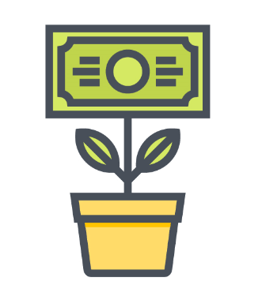 Make it easy for people to join your email list: You can do this by having a paper sign-up sheet on your counter, or by adding a link to your webpage or online form.
Don't over send to your list: If you're sending your contacts too many emails they will start to ignore, delete, and even unsubscribe from your emails. There is no right or wrong for how often is too often, so use your best judgement.
Make sure your emails are mobile friendly: These days so many people access their email from your phone. If you send emails that aren't mobile friendly, you risk losing out to your mobile audience.
Write the perfect subject line: The perfect subject line doesn't always have to be overly creative, but standing out in a crowded inbox is key to getting your emails opened.
Review Your Claim Processes
Your claim reimbursements make up a significant portion of your practice's revenue. And, if you're an OD in the practice you maybe haven't taken a deep look into your claim processes in a while. Is your biller able to stay on top of denials and rejections? Do they have the resources needed to keep the claim lifecycle manageable and efficient?
If you haven't taken the time to review your claims processes from last year, it's time you take a deeper look and see if your practice could be making more money, faster with help from a billing service or clearinghouse solution.
Bonus Read: Definitive Guide to Making More Money on Claim Reimbursements
Switch Up Your Office Look
When was the last time your practice got a makeover? Keeping up with modern style trends is an important part of your practice's appearance. Getting a boost in dispensary sales could come from new frame boards, new lighting, new mirrors, or even new furniture. We're not saying you have to gut your office and start from scratch, but pick one thing that maybe hasn't gotten any love and attention over the last two years. You never know how a simple change can impact a patient's perception or buying decisions.
If your claims process is where you want to start, download our latest eBook, The Definitive Guide to Making More Money on Claim Reimbursements, to see how your claims process could improve.