You've decided to splurge a bit and upgrade your optometric practice with practice management and EHR software. Now, you can sit back and watch your office workflow become more efficient, right?
Not so fast.
Your office workflow isn't going to budge if you don't know how to use your tools. If anything, it's going to be more complex because you didn't take the time to train your team to use the software effectively. To get the most out of your practice management and EHR software solution, you need to make sure you and your team are comfortable enough with the tool that they can perform their part of your office workflow with minimal mistakes.
Getting the Most out of Your EHR Software Training
Utilize All Your Training Resources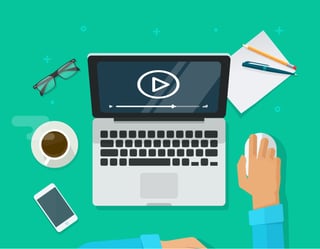 Your practice management and EHR software provider probably has a good deal of training materials to offer you. When you kick off training, make sure you utilize every training resource you have available to you. Your staff likely has different learning preferences, so if a staff member learns better through visualization, make sure you know where you can find and access training videos.
Break Up Training
Change can be intimidating. When implementing a new practice management and EHR solution, you should focus on gradually training your staff to use the solution. Try to focus on one feature or section a day. Then, assign homework or role-play patient examples to help your staff get hands-on experience with the solution before it goes live. The next day, quiz them on their progress.
It's important to note that your staff doesn't need to learn every aspect of the system. Focus your staff members' attention on the core components of the software that they will use to help your practice run effectively.
Establish a Training Champion
While it may be a waste of time to train your entire staff on all of the software's features, you do want to establish a training champion who will know the ins and outs of the product. This person will serve as the resident expert and onsite training specialist for when you bring in new staff members.
This training champion should:
Have a good understanding of the EHR solution
Maintain regular contact with the EHR training team
Have a long tenure with your practice
Be open to change
Implementing a software change to your optical practice can be an effective way to accelerate your office workflow. But, in order for this implementation to have a positive impact on your practice, you need to make sure you train your staff to use the software features effectively and to the fullest capabilities.
Download our mini guide for more tips on a successful EHR implementation.
Editor's Note: This post was originally published on October 1, 2016. It has been updated for relevance and richness of content on July 15, 2019.