The use of mobile technology across all industries has made organizations of all kinds more efficient. And, it's no different in healthcare. Utilizing optical software in your practice that is accessible on tablets can benefit your staff and your patients in a variety of ways.
Let's look at a few stats on the use of mobile technology in healthcare:
Benefits of Using Optical Software on Tablets in Your Practice
Patient Interaction will Jump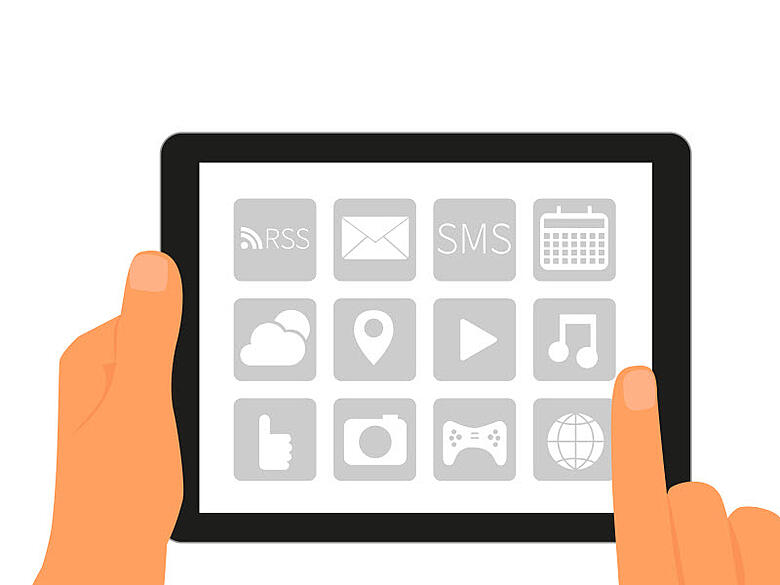 The use of tablets with EHR software allows ODs to transfer patient information from person to person throughout the workflow. That way, each staff member can have a quicker and more personalized experience with each patient. On top of that, iPads can be used to easily explain diagnosis and treatment options by displaying images, diagrams, charts, videos, or other patient education tools. Being able to quickly and easily share this information with your patients will help build trust, patient buy-in, and overall understanding of their condition.
Better Diagnosis
EHR software with clinical decision support along with help from other apps can improve patient diagnosis as ODs have immediate acess to a wealth of information to assist with diagnosis, prescribing, and treatment. And, if information needs to be shared with other staff or specialists it can be done quickly.
Streamline Check-In
Aside from EHR benefits, tablets can help improve the check-in experience for your patients. Patients can quickly update necessary information and health history, and your staff won't have to waste time on data entry from paper forms.
You could also use iPads to collect extra information about your patients, like product preferences in your dispensary, satisfaction surveys, or by asking about how they found out about your practice to help you focus more time on the parts of your marketing strategy that are working the best.
More Flexibility
Each benefit highlighted above is a different way that iPads make your practice more flexible. In most cases, your staff is saving time from things like data entry and communication that is more efficient. And, with a cloud-based practice management and EHR you'll be able to access your system on a tablet, wherever you are, as long as you have an Internet connection. Whether you're at the office, or at home, you'll be able to easily access things like your schedule.
Looking for a practice management and EHR software that is tablet friendly? Check out Uprise!