Running your eyecare practice like the small business that it is can be challenging without having any business, management, or entrepreneurial training. While you yourself can't be an expert at everything, having a general understanding of fundamental business functions will help your business thrive. In this list of online certifications, we've got a little something for everyone whether you want to be more educated on accounting basics, human resource management, or social media marketing. Let's take a look.
5 Classes to Help Your Eyecare Practice Run More Like a Business
Cashflow Management for Small Business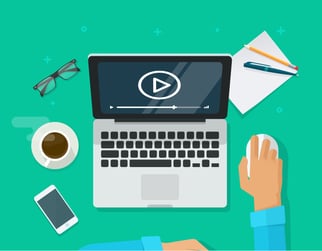 If you're opening up your own practice straight out of school, managing cashflow can be a big eye-opener. In this how-to course, you'll learn how to keep a close eye on business finances, the basics of a simple cashflow system, how to structure your cashflow so you're always in control, how to work with formulas, how to manage taxes, and how to use projections to be safe with your financials.
Cost: $24.99
Introduction to Human Resources
If you're a small business owner you know just how important a loyal team of staff is. Many small businesses struggle from high staff turnover, and some of that could be a result of poor people-managing skills. This quick, 30 minute crash course put on by the Small Business Administration will help give you an overview of the most important principles and processes used in human resource management.
Cost: Free
Social media marketing should be a part of every small business marketing strategy. It's relatively cheap and is a great platform for interacting with your target audience across almost all ages. In this course, from Hootsuite, you'll get six chapters of classes, plus a final exam that will help you navigate the ins and outs of using social media for your business.
Cost: Free
Outside of learning the necessary business skills you need to run your office, it's important to keep your staff well-trained and current on the latest trends in the industry. The AOA has a suite of offers related to Paraoptometric Certification to encourage continuing education and knowledge as the field of optometric assisting grows.
Cost: $280 - $300
ECP University is another great resource not only for you, but for your staff as well. With a variety of different subscription enrollments, you can gain access to practice and staff fundamentals, staff training, ABO exam prep, product training, and so much more. There is definitely something for everyone in this vast resource of educational classes.
Cost: Free - $3,299
Looking for more business tips for your practice? Download our eBook, 10 Insider Tips from America's Top ODs.