Your EHR and practice management solution is the glue that ties your entire office together. For this reason, it's important to ensure that you have the very best optometry software for your optometric practice.
However, if you've been using EHR software that doesn't meet the needs of your practice, patients, and workflow, then you could be damaging patient relationships, impacting productivity, and stalling your practice's ability to implement optometry software innovations.

Below are five telltale signs it's time to switch to a new EHR software provider:
When It's Time to Switch EHR Software Providers
No New Updates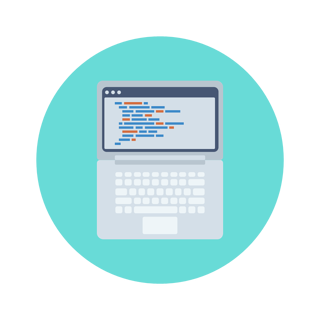 It may be annoying when your phone has to do a system update every few weeks, but the small inconvenience of having to wait for that update to occur means better functionality, fewer bugs, and better user experience.
If you don't remember the last time your EHR provider did an update, it's time to switch. Your practice changes every day; new patients, new staff members, new complexities. If your software provider doesn't change with the optometry industry advancements, then you may have to find homegrown solutions or inefficient ways to utilize the software.
A robust EHR provider should release new features and bug fixes on a regular schedule and automatically update your system when it doesn't affect your practice or patients.
It's Difficult to Use
Is it difficult to train new users on the solution? Do your patients hear nothing but the clicking of a mouse when they are in your exam room? Does your staff get frustrated completing a task that was easier on paper? If you answered yes to any of these, it might be time to switch.
Switching to an EHR solution that's easy to use and minimizes cumbersome navigation will result in your staff's willingness to use the solution. And, it could accelerate your office workflow allowing your practice to see more patients and increase your profits.
Doesn't Align With Your Practice
We'll admit it; there are some great EHR software solutions on the market. However, if the solution doesn't align with your practice and support your entire workflow, then you shouldn't be using it. Your EHR needs to support your practice from check-in through check-out. Selecting an EHR solution with customizable settings to fit your entire practice will improve your workflow.
It's Server-based
Server-based solutions may have been the only way to go when you purchased your EHR software, but times have changed. Server-based solutions take up space, are difficult and costly to maintain, and don't hold up to constantly evolving IT innovations. Today, cloud-based EHR solutions reduce the need to configure servers, are more secure, and decrease the IT maintenance costs.
Inconsistent Pricing
EHR providers with a lot of a la carte options can drive up the cost of ownership quickly. If your provider is charging you for seemingly standard features, training, and support calls, or if your monthly bill fluctuates from month-to-month without a clear reason, weigh your options and consider switching to a new EHR software provider.
---
Keep your practice updated and modern with our guide below.
Editor's Note: This post was originally published on April 17, 2017. It has been updated for relevance and richness of content on July 29, 2019.