Owning your own practice is a dream many Optometrists hope to obtain someday. But, being a business owner isn't the right fit for everyone. In any career or job, there are pros and cons to each position. If you're considering your next career move as an Optometrist and are thinking about opening a practice cold, this is the resource for you. We've got 5 steps and 5 different articles to help you make the right decision.
Is Opening an Eyecare Practice Your Next Career Move?
1. The Debate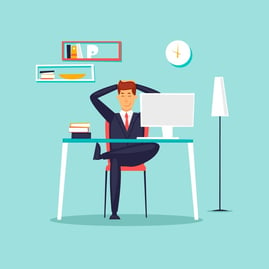 Owning your own practice can oftentimes sound desirable in theory, but without thinking it through you might be in for more work than you bargained for. There are a lot of considerations on the business side of things that you maybe haven't explored into yet. Plus, becoming an entrepreneur isn't for everyone. Our best advice is to do your research and reach out to mentors you trust to share their experiences of opening a practice. You'll be able to learn what they would have done differently, or what they would go back and change if they could. Every job has its perks, so make sure you think carefully before diving in.
2. The Experience
One of your biggest considerations when opening your own practice is the patient experience. Without happy patients, your business will struggle which makes considering their needs before you get started a critical step in the process. This starts with something as simple as picking the right location for your office. Who is your target demographic and will your branding speak to them? What is your waiting room experience going to look like, and what types of technology will you be using to create a modern visit for your patients? Take a look at this article that dives deeper into the considerations you need to be making for your patients.
3. The Steps
If you've decided that opening cold is the thing for you, you should take advice from someone who has been in your position before. This article from Optometry Times will walk you through four steps one OD took when opening up her practice cold. So many of the things you will learn and make decisions on early in the process will be on the business side of things. We're talking loans, real estate, business insurance, financial management, state rules and regulations, and so much more. Plan ahead and make sure you get it right the first time.
4. The Costs
One of the most intimidating things about starting your own business, is the cost. What you think is a minor cost could end up turning into a cost much larger than planned. NewGradOptometry has a great post that breaks down the various costs of just about everything you can think of when opening cold. Costs will vary, but this is a great starting point to make sure you're covering your bases when it comes to your budget.
5. The Advice
Last but not least, we've got a hodge-podge of practice management advice covering all aspects of your business from preparing to be a CEO to making the right hiring decisions to buying equipment to spending money on marketing. Read this last article to get all the pearls of wisdom for everything in between.
Want more advice from ODs who have been in your shoes? Download our eBook, 12 Insider Secrets from America's Top ODs.