As an OD you spend a lot of time working with your practice's EHR software. While it's great that your system can streamline work for your front desk, billers, techs, and opticians, you spend a lot of time using the software too, and it needs to meet your expectations so you're able to move patients through the office quickly.
We've got a list of 7 software features that truly help ODs make the most of their time in the office so you're able to see more patients in a day, all while keeping your patients happy! What features did we miss that are most important to you?
Are You Taking Advantage of These EHR Software Perks?
Simple Physical Exam Flow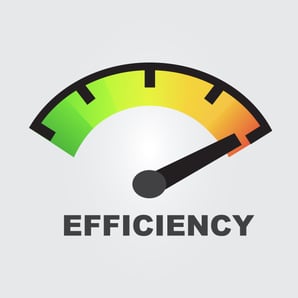 We had ODs involved in the process of developing our software so that we could make the physical exam workflow how an optometrist would want it. The exam workflow is customizable, detailed, and easy to use. You can change exam type on the fly, and the smart workflow keeps patients moving along smoothly.
Watch The Uprise Workflow Video
Touch Screen
The ability to use touch screen input makes it easy when you're accessing the system from a tablet in the exam room. You won't have to worry about clumsily typing on an iPad since most of the fields were designed with preset value buttons, slider input, and comparison tools to help reduce the amount of clicks and note entry.
Custom Exams and Referral Templates
Customizable settings can give you so much flexibility within your workflow. Being able to configure things like exams, counseling materials, message templates, treatment code mappings, diliation set up, referral templates, and recommendation topics allow you to fulfill the unique needs of your practice.
Patient Education
Patients can retain information better with visual and audio aids. Your system should provide a library of patient education materials that you can provide to patients relevant to their assessment. The addition of a patient portal makes it easier to give patients convenient access to educational materials whenever they want it after they've left your office.
Clinical Decision Support
Clinical decision support will benefit you and your patients by automatically populating diagnosis, treatment, orders, special testing, and patient education all based on best practices once entry is made during annotation.
Contact Lens Database
Having system access to a preloaded and updated contact lens database makes product and parameter selection quick and easy. You won't need to spend time visiting vendor websites or looking up lenses in quarterly catalogs.
ePrescribing
ePrescribing built into your software makes it quicker to send prescriptions without having to leave your software or pick up the phone. Data within the EHR will allow you to select the best possible options for your patients, and lets you easily keep track of prescription history and allergies.
Optimize your practice efficiency with our ebook. Download it for free below.