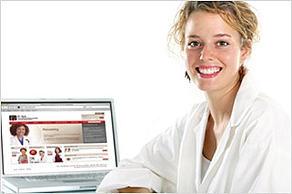 Frame buying and CE are two major reasons that eye care providers attend Vision Expo, so it makes sense that there would be a set of CE courses for frame buyers at the show too, right? We'll, there is! The good people at The Vision Council and Eyecare Business have partnered to offer a Frame Buyers Certificate Program at Vision Expo (both east and west) that is made up of CE courses that focus on various aspects of frame buying. It's got some really cool content! Here are some course descriptions that stood out to us:
How to Create & Implement A Successful Frame Buying Strategy: For Beginners
Learn practical strategies to successfully manage the frame inventory of an optical establishment. Topics covered will include: managing your inventory for profit, understanding your customer, categories of branded eyewear, establishing inventory levels and percentages, working with vendors, controlling impulse purchasing, establishing a budget, selecting and utilizing a computerized inventory system, understanding the value difference in frames, how frames are fabricated and more. This course will be a lecture format that will feature group activities to assist you in the learning process.
Want vs. Need: Creating Eyewear Desire
Is eyewear a fashion purchase or a medical device? If you position it as a medical device, your patients will only feel compelled to see you when they have a change in their vision. This could mean years between visits. Fashion, on the other hand, changes seasonally. When you understand how to communicate the fashion and image of eyewear, your customers will actually want to see you more frequently. We will include tips on how to buy and sell eyewear as a fashion item, and help shatter the "one pair does it all" mindset of your patients by introducing them to the eyewear wardrobe concept. Learn how to position eyewear as the must-have fashion accessory that meets the visual and image wants, needs and desires of your patients.
How to Sell Expensive Stuff
Take the anxiety and fear out of presenting top of the line products. Learn what motivates luxury buyers, and how to use that knowledge to increase your eyewear sales. Discover practical tips on buying, merchandising and selling high end products, as well as how to train your staff to be comfortable with them.
Those are just a few of the courses, there are 11 in all and it's worth 18 hours of CE. You can see all of the courses here: http://www.thevisioncouncil.org/ecp/content_1945.cfm?navID=145 You get your certificate after attending 8 Hours of coursework, and the really cool thing is that you don't have to do it all at once. So your hours are combined from year to year.
Have you or anyone from your practice participated in this program? Would your practice benefit from this?
Ready to order frames? Check out VisionWeb's FREE Online Ordering Service for Eye Doctors!