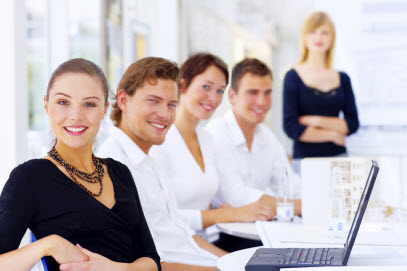 The rise of technology has brought on solutions to make nearly every aspect our lives easier – including the way we work. Eye care practices that accept insurance are poised to benefit greatly from this shift, as technology has brought on a host of solutions that improve the way billing is handled. Those practices that have embraced this technology are running what we refer to as a "Modern Billing Department".
A Modern Billing Department doesn't shy away from technology, they embrace it. (And their practices are reaping the benefits.) Here's what these practices do differently than those relying on outdated solutions:
They Enjoy Centralized Claim Filing
Sure, a practice can file claims online without using a clearinghouse. But that means going all over the Internet to multiple sites, with varying interfaces, to get the job done. Modern Billing Departments know that there is a better way, and they are using it. Clearinghouses are the go-to solution for modern practices because they allow them to do all this in one location:
Check patient eligibility
Submit and track claims
Process secondary claims
View detailed reporting information
Manage Electronic Remittance Advice (ERA)
They Have a Handle On Reporting & Analytics
It's important to know more than "Paid" or "Rejected" for claims. That's something that modern practices are aware of, and staying on top of. The way that they are keeping a close eye on their claim uploading is through detailed reporting and analytics that cover every aspect of claims, such as:
The number of claims that have been rejected vs. accepted
Top payers that are rejecting claims, by amount
Timeline of claim submission for tracking
Top rejection reasons
They Put Their Practice Management System to Work
Practice management software is like the brain center of a practice. And they are a significant investment. That's why Modern Billing Departments are putting them to work, especially for claim filing. These practices utilize claim filing practice management compatibility to:
Create batch claim files directly within the system
Upload the batch claims and submit directly to payers
Reduce redundancies associated with rekeying claims
They Utilize Electronic Remittance Advice (ERA)
Modern Billing Departments don't have time to fuss with paper EOBs, especially when payers are migrating to electronic payment methods anyway. That's why Electronic Remittance Advice (ERA) is common among these practices. ERA simplifies the reconciliation and secondary claim filing processes by:
Providing remittance information in a searchable, electronic format
Making it easy to search remits by payer, amount, date, patient, or provider
Giving users the ability to print only the information they need for secondary filing
How do we know that these things are common in Modern Billing Departments? We know because eye care practices that utilize VisionWeb's system to manage electronic claim filing are running Modern Billing Departments. And we know that they utilize all of these things because they get them through our services. Efficiency and productivity through technology is our specialty, and our customers tell us how much it helps them all the time.
Now that you know what it takes to run a Modern Billing Department, your next step is to make sure that you're not relying on outdated processes. We encourage you to check out some of our demos to see what you'll get with our services!