In these economical times, I am always looking for opportunities for Eyecare Practices to increase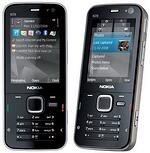 income, bring people into the office, provide needed services and best of all – it's good for the environment.
One of the ways, you can provide a needed service and make money or even fundraise- is to have your office as a drop off for cell phones, ink cartridges, or even other e-waste.
Think about it- get signed up with an organization such as Earth911 put a sign out on your door and reception, send an email out to your patients (or even in your recalls) and let them know that you are a 'Recycling Center'. What a great way to increase your talk factor and provide a needed convenience to your patients and potential patients.
Check out the below links to recycle cell phones and make money (donate, fundraising and more).
1. Cell For Cash- Partnering with CellForCash.com will allow you to get paid between $1 and $20 for each qualified phone that we receive from your referrals. This program is a simple way to make some extra cash for you or your business, school, town or organization. The more phones we receive from your referrals, the more money you earn!
2. Cash Old Phones- CashOldPhone.com provides programs in efforts to help preserve our environment, providing a safe alternative to discard old cell phones while businesses, charitable organizations, and individuals can be benefit from the program.
3. Eco Phones- Founded in 2001, EcoPhones is a leader in cellular phone, ink jet printer cartridge, laptop / notebook computer, iPod, digital camera & digital video camera recycling & fundraising. Working with over 30,000 educational, civic, and religious organizations throughout the United States, EcoPhones is pioneering the large scale collection of electronic waste through its innovative EcoPhones Drive® concept. By offering a simple, no-cost fundraising solution while at the same time safeguarding the environment, EcoPhones is truly the Future Of Fundraising®.
4. Gazelle- It is our purpose – and our promise – to provide a practical, rewarding way for people to finally rid themselves of all those old cell phones, digital cameras, and gaming systems that they no longer use, but can't seem to find a way to let go of. Too often when people think of recycling, they rush straight to smashing things into bits for parts. We believe that reuse should always come first. If your GPS unit still works, why not keep it in circulation AND get paid for it? If reusing isn't in the cards, then let us recycle that vintage camcorder. We think of it as ReCommerce. Yeah, we're green. Green for you with dollars in your pocket. Green for the environment with fewer electronics being trashed.
5. Green School Project- We pay schools and other nonprofit organizations to recycle their inkjet and laser cartridges as well as cell phones and PDA devices. We provide prepaid shipping materials and all other marketing materials free of charge.
6. Recycle My Phone- Recycle My Phone is a grassroots campaign that seeks to educate consumers about the impacts of their purchases, beginning with the extraction of raw materials through the end of product life. EARTHWORKS, an environmental non-profit organization has teamed up with CollectiveGood, a leader in responsible cell phone recycling, to either refurbish or recycle your old cell phone using the highest environmental and social standards.
7. Think Recycle- free print cartridge and cell phone recycling program that allows you to earn money while helping the environment. There's no cost to join and Think Recycle supplies you with collection and recycling services.
To find the closest cell phone recycling center, google your city and cell phone recycling.
April 22nd is Earth Day, why not take advantage of one of the largest Global Days and have a Fundraising Recycling Event In Your Office.