Our friends at The Optical Vision Site have a great post about a new marketing event for your eyecare practice; they're always just full of optical marketing resources!
I got to tell you, who has ever heard of such a thing, but there it is in Record Setter: Googly Eye World Records. I love this kind of stuff, as do most people. Who doesn't read about the most hot dogs one person can eat in a minute?!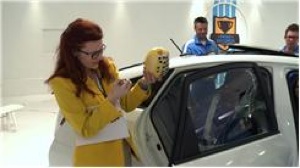 New records were set as part of Toyota Prius Records, a two day event, streamed live on the Internet. In a 48-hour period, URDB officials adjudicated 200 Prius-related world records. 48 Googly eyes were put on the squash breaking a previous record of 45 eyes. Read more here.
How much fun would this be to hold an event like this in your eyecare office? Facebook it, Tweet it, and Foursquare it! The best part is, it would be so much fun and very affordable. All you need is a bunch of googly eyes that can be purchased at any craft store, and some fruit or veggies. You could run an event like this for a week, and for every patient that comes in, ask if they want to praticipate (it only takes a minute). Give them the item to be googly-eyed, a bunch of eyes, and a timer. Do the count, and the winner of the week gets a FREE pair of something.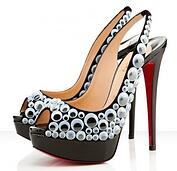 You could also run in conjunction with a charitable cause. For each eye that gets put on, you can donate "x" amount to a charity of your choice. Keep a big jar on the front desk and load it up with dollar bills. People get excited about that, and guess what? I bet they add some money of their own.
Easy, fun, engages your patients, and increases your talk factor. You could even notify local TV or radio stations and ask if they want to participate. How great would that be?