Here at VisionWeb we love spending quality time with our users at
Optometry's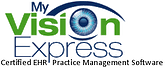 Meeting and Vision Expo. But we also love learning about cool new offerings from our partners! In Chicago, our friends at My Vision Express taught us about the vision insurance search service, whoisyourinsurance.com.
Working in an eyecare practice, you certainly know how often patients aren't aware that their vision benefits are separate from their medical insurance, and that they often don't know the carrier of their vision benefits. Who is your insurance allows eye care professionals to simultaneously search for a patient's vision insurance plan with basic patient information and a few clicks of the mouse. This is a great time saving alternative to playing detective and having to call around or visit multiple sites of different insurance companies to find out where a patient is insured. It also helps you keep your existing patients and get new ones in the door because they don't have to wait to find out if they are covered!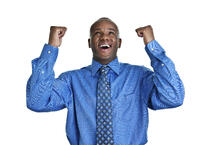 The service itself is cool, but we thought it was especially neat that who is your insurance integrates with My Vision Express, so their users don't have to rekey information for their patients to find out insurance details. (you know that we LOVE it when people eliminate redundant work!) Oh yeah, did we mention you can try it FREE for 30 days?
Better yet, My Vision Express is offering a FREE YEAR* of whoisyourinsurance.com services.
All this time saved will allow you and your employees to spend more time on what's really important, your customers!
*Use promo code: VisionWeb at checkout. Offer expires August 31, 2012. New customers only. Offer may be withdrawn at any time without prior notice. After the trial expires, you will be automatically subscribed to paid subscription.