Can you think of what you were doing 10 years ago? To jog your memory a bit, let's do a mini highlight reel of the year 2003. It may be hard to fathom, but in 2003, Arnold Schwarzenegger was voted the 38th Governor of California, Apple launched its famous iTunes Store, and "Finding Nemo", the blockbuster hit that stole the hearts of millions, made its debut. When you come to think about it, 10 years is actually a really long time!
For the past decade, the wonderful people from the VisionWeb Insurance Team have been working their tails off to give you the best customer service on the planet! Yesterday marked their 10-year anniversary and to show our appreciation, we decided to throw a small shindig complete with our very own Cornhole Toss tournament!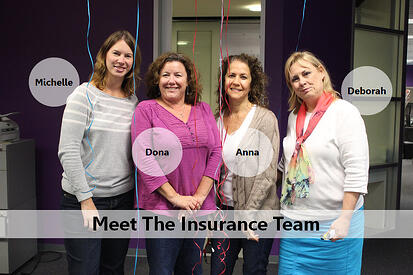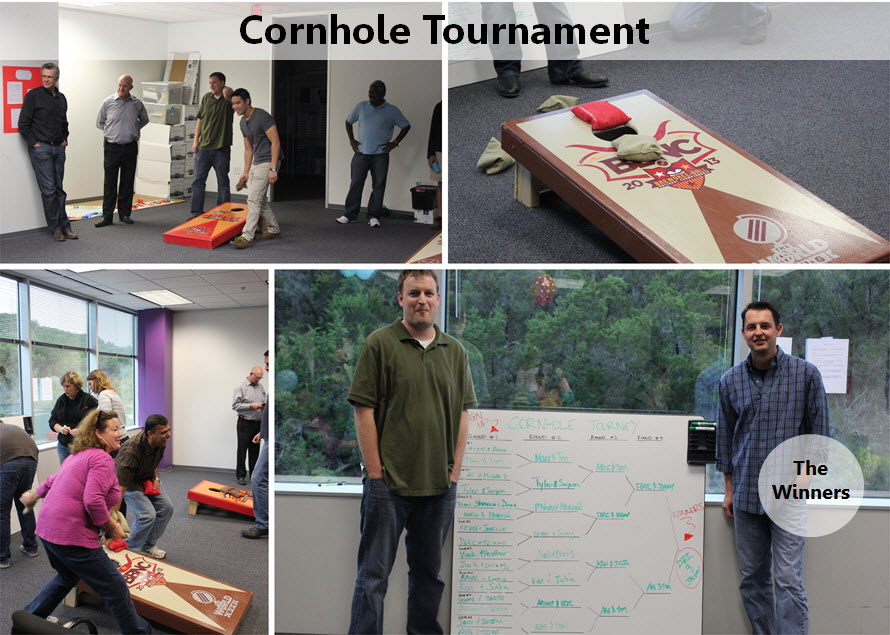 So what's so special about our insurance services, anyway? When using VisionWeb's Ophthalmic Claim Management Solutions, you'll come to find that your life will forever be changed. In addition to the awesome people behind the scenes who provide support every day, the service comes with a ton of useful features including:
Patient eligibility and authorization. You will never have to manually check to see if a patient is eligible again!
Electronic claims submission. Don't even bother picking up the phone to make that dreadful 20 minute phone call to place

a claim. You've got a new, tech-savvy way of doing things now!
Real time claim tracking. The thought of tracking the status of your claim via the Internet in real-time has been crazy talk before our insurance team made that possible!
Electronic remittance advice (ERA). Fumbling around with all those papers explaining the details of a claims payment is now a thing of the past. The electronic version is much cleaner – environmentally speaking – and easier to understand!
Secondary claims submission. Some say that billing isn't as simple as just sending a claim. We think differently!
So what do all of these features actually mean for your practice? When you decide to choose VisionWeb for all of your insurance and claim filling needs, you and your practice will get a ton of other benefits including:
The ability to manage thousands of payers in one location.
Less time spent on the phone with payers.
Identify and correct rejected claims quickly.
Create comprehensive reports in just seconds.
Simplifyremittance balancing and payment reconciliation
Receive reimbursements in less than 14 days.
With all this talk about the fabulous features, benefits, and people behind VisionWeb's insurance services, we know it could be a bit of a challenge to turn your head away from it. So to celebrate our 10-year anniversary and give back to the optical world, we are offering $0 enrollment for our claim management solutions! Don't wait any longer, get started today!