Choosing the Right Lens Materials Can Help Your Patients See a World of Difference
Today, there are many high-index lens materials available and choosing the right one can be a daunting task. Thin&Lite 1.67 simplifies that task by providing enhanced visual performance via the most cosmetically appealing and technologically advanced designs possible.
Essilor understands that patients with mid-to high-level prescriptions are looking for durable, lightweight lenses that accentuate their personal appearance. In a recent study, 75% of patients with strong corrections reported a desire for more attractive and discreet eyewear. Thin&Lite 1.67 lenses are available in aspheric designs that provide sharper vision from a visibly flatter surface, proving that form and function are not mutually exclusive concepts.
Essilor also understands that every patient has specific needs. The benefits of Thin&Lite are manifold: reduced magnification for complex prescriptions, 100% protection from UVA and UVB transmissions, rimless or drill-mount frames for thinner-looking lenses, and wide availability, offering compatibility with Essilor lenses such as Varilux®, DEFINITY®, Crizal®, Transitions®, and Xperio®.
Thin&Lite High-index Lenses Offer True Optical Asphericity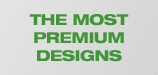 High-index lenses have flatter curves than their lower-index counterparts for a reduced lens profile. A flatter curve, however, can cause off-axis blurred vision. To compensate, Thin&Lite incorporates optical aspheric technology into the lens design. This results in a change of dioptric value, which reduces optical aberration in the periphery of the lens. Not all aspheric lenses are created equal. Thin&Lite delivers the industry's most advanced optical performance in a flat design while preserving cosmetic appeal.
Thin&Lite 1.67 is the ideal choice to help your patients see a world of difference in their lenses by providing enhanced visual performance and comfort.
©2012 Essilor of America, Inc. All Rights Reserved. Unless indicated otherwise, all trademarks are the property of Essilor International and/or its subsidiaries.
Order these lenses and many more using our FREE online ordering service!