Everybody loves to get something for free. Even if it's something you might quickly throw in the corner as soon as you're home, freebies tend to put a smile on your face even if just for a little while. But what if you came up with an idea of a patient "thank you" or freebie that your patients don't just toss into the corner, or the trash the moment they step out of your office?
We know that your budget for handing out patient gifts or freebies isn't always the biggest, but there are some relatively cheap, but impactful, options out there. On top of that you wouldn't have to hand out give aways all the time or to every patient. Let's take a look at some ideas for your eyecare practice.
6 Fresh Ideas for Patient Gifts in Your Eyecare Practice
Team Up with Another Local Business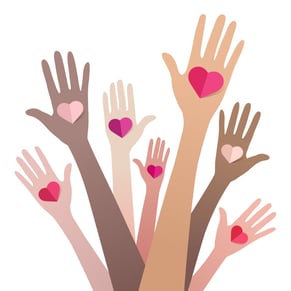 It's important for small businesses in the same community to support each other. So if you have a friend or neighbor managing another local business in town perhaps you can team up together on a new patient give away. The other business will benefit from the advertising, and you get a cheap and easy way to thank your patients.
For example, you could work with a local candy shop to create a unique treat for your patients that could have your practice name or logo on the candy or packaging. Depending on the small businesses in your community there are probably a handful of different options for the types of give aways you could offer while helping promote other businesses in the community.
Drink Chip to a Local Brewery
More and more local breweries are popping up all over the place these days. You could try and work out a deal with a local brewery to offer a free drink chip to your patients. You could get creative and design your own poker chip that could include your logo on one side and the brewery on the other as a fun way to offer your patients a drink on you. Or, if there isn't a brewery close by you could use the same idea with a local ice cream shop and offer your patients a free scoop!
Something Seasonal
Every other day turns into some type of holiday whether it's National Pancake Day, National Popsicle Day, or a more traditional holiday like Halloween. For the month of October you could create custom Halloween cards with pieces of candy as patient hand outs. Or, in February you could use the same idea for Valentine's Day cards for your patients. Another Fall themed idea could be purchasing little baby pumpkins (could be as cheap as 50 cents a piece) from a local pumpkin farm and handing them out to your patients to take home. You could even turn something like this into a charity event where you could promote a free pumpkin for anyone who brings in a non-perishable food item to donate.
Fresh Flowers
This one might be a little more on the expensive side, but you could team up with a local florist and maybe one day a month the patients you see that day receive a fresh flower to take home. To make the tie in to your practice the flower could be the color of your practice's brand and come along with a quick card thanking them for their business.
Lunch Bag Sized Tote
A lunch bag sized tote is a great option that can be easily branded with your practice logo and will be used over and over again and can easily gain you a lot of impressions around the community. If your patients are using that totebag to carry their lunch to work everyday their co-workers are going to be reminded of your practice. It's an easy way to get your brand seen and recognized.
The Usual Suspects
When it comes to free give aways you can always rely on items like chaptstick, pens, desk calendars, local sports schedule, chip clips, etc. to get your brand out in front of people all while saying thank you to your patients. These items are all common everyday things that people tend to get a lot of use out of. But on that same note you are also competing with all the other businesses in town that are giving away those same usual items. Everyone is doing it; so get creative and make your practice stand out while making your patients feel valued.