Staying in touch with your patients is an important part of running your practice. And these days, staying in touch electronically is even more important. There are plenty of affordable email and newsletter services out there that can help you keep in touch with your email list, and don't require much design or html knowledge in order to complete a successful send.
We've compiled a list of some of the most popular and affordable services out there that we think your optical practice should consider using if you're looking to send out emails or newsletters to your patient list.
6 Affordable Solutions for Email Campaigns in Your Optical Practice
Mailchimp has a free plan for businesses that have less than 2,000 emails in their list, and are looking to send less than 12,000 emails each month. So depending on the size of your email list, this could be a great option for your practice. With the free package you also get customizable sign up forms, email templates, and reports. If your list is larger than 2,000, you can get monthly plans starting at $30, which includes added features.
Constant Contact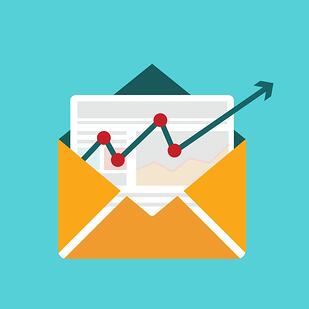 Constant Contact doesn't have a free plan, but they do have a 60 day free trial to make sure that their service is right for you. After that, plans are based on your email list size starting at $20/month for lists under 500 emails. With the base level plan you'll get features like contact management, tracking and reporting, social sharing, and image libraries.
With AWeber you can try it free for 30 days, or sign up for an account starting at $19/month for less than 500 email subscribers. Packages go up from there at $29/month for less than 2,500 subscribers, and $49 for less than 5,000. Included in your plan you'll get a variety of features for creating newsletters, campaigns, deliverable rates, segmenting, and more.
Freshmail offers a free service for users sending less than 2,000 emails a month, up to 500 subscribers. They also offer both a monthly subscription pakcage, or a pay as you go option. For the monthly package you can get 1,000 subscribers for $14, 2,500 subscribers for $27, and up from there. If you want to pay as you go based on the number of emails sent, you can get 1,000 monthly emails for $7, and up.
You'll also get features like autoresponders, A/B tests, text messages, transactional email, one time only, scheduled emails, and more.
Benchmark offers a free starter plan that allows you to send 14,000 emails to up to 2,000 subscribers. They boast that you don't need any design experience to use their templates, list building with sign up forms, free 24/7 support, and more.
Vertical Response offers a free plan that allows you to send up to 4,000 emails per month, up to 1,000 email contacts. You also get the benefits of autoresponders, connection to social accounts, sign up forms, unlimited social followers and posts, and more. They offer both monthly and pay as you go pricing plans if you need more than the free plan offers. Monthly plans start at $22.
Looking for more helpful tips to help with practice growth? Subscribe to the blog today!