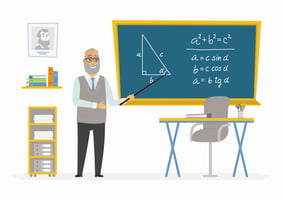 Managing your office workflow can be tricky, especially if you aren't sure where your workflow falls short. By monitoring certain performance benchmarks and comparing your practice to the industry average, you might be able to gain some insight into where your workflow could use improvements or changes.
Our ebook, 8 Benchmarks ODs Need to Monitor in Their Practice, includes formulas for statistics you need to measure the success of your practice. We wanted to provide you with a cheat sheet you can keep on hand to do quick check ups on the benchmarks you're monitoring in your practice.

A Cheat Sheet to Help Improve Office Workflow
We recommend that you measure these benchmarks every month or quarter and create charts for performance and growth tracking. Just one formula alone does not tell the whole story of the success of your practice, that's why we chose to include multiple formulas to measure your patient base, dispensary success, and spending habits. Sharing your benchmarks and progress with your team can be useful when justifying changes to your workflow or other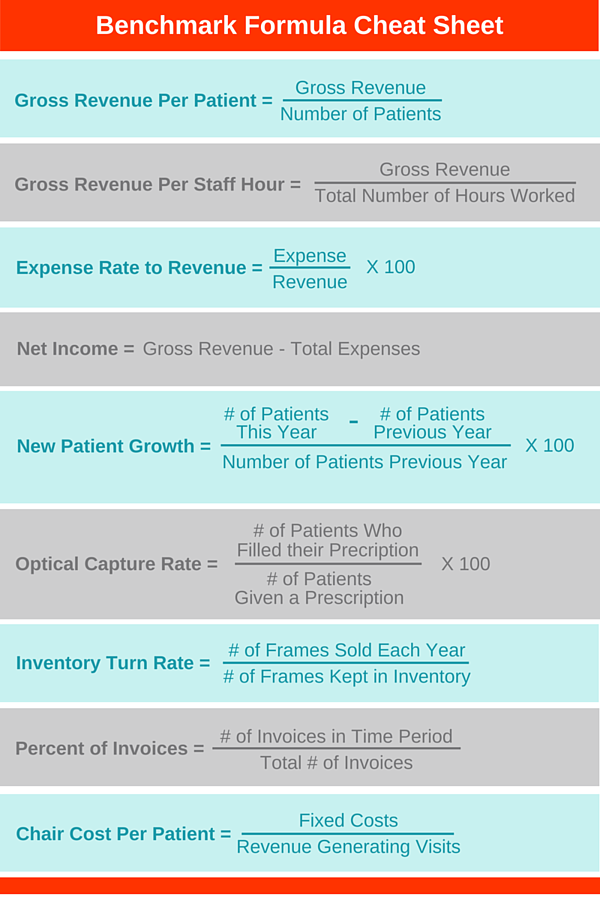 In order to find out the industry averages for each measure and access an interactive excel sheet that does the math for you, be sure to download the complete eBook.
---
Interested in comparing your practice to the industry? Download your free ebook!
Editor's Note: This post was originally published on February 18, 2015. It has been updated for relevance and richness of content on June 17, 2019.