We can't stress enough the importance of consistently monitoring benchmarks in your eyecare practice. That's why earlier this year we released an entire eBook talking about 8 important benchmarks that all eyecare practices should be paying attention to. Every eyecare practice is different and the benchmarks that you choose to monitor might vary, along with the consistency that you measure them.
To just leave your profits up to chance and not take the time to see where you might be able to make adjustments to increase your profits is a bad business mistake. That's why we've put together this optometry practice management formula sheet that gives you what you need to know in order to calculate each of the 8 benchmarks discussed in the eBook. If you want to know more than just how to calculate these benchmarks, like what industry averages are and how to improve your low scoring benchmarks, download the full eBook.
Optometry Practice Management Formulas You Need to Calculate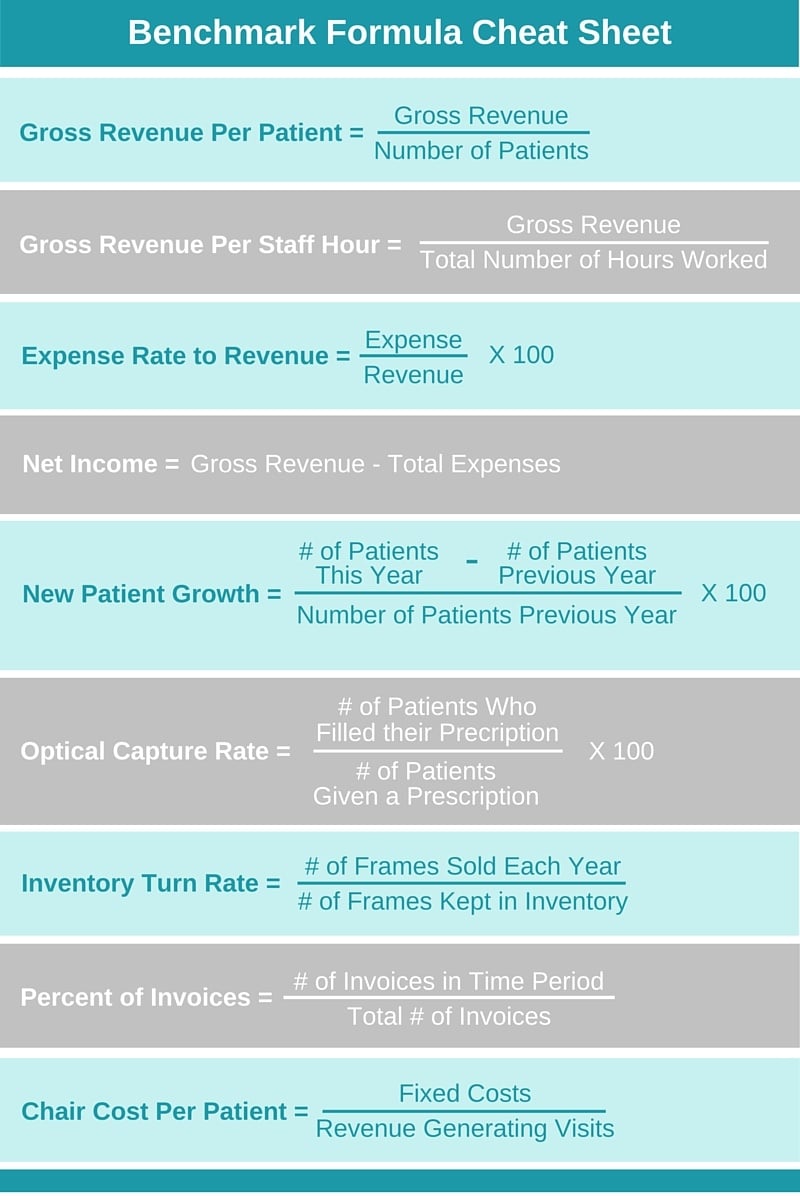 Download the full eBook to see how your practice compares to industry averages!