A Playlist to Make Managing Your Eyecare Practice Fun!
"Are those signposts fuzzy, or is it just me?"
If you're stuck wondering whether or not signposts have suddenly become a piece of abstract art, then it's probably time for you to call up your optometrist and make an appointment. If you're like most folks, there is nothing worse than going to any doctor, even if it is only the eye doctor!
Well, worry no more! We've collected 9 songs to get you through this experience.
Soon, any jitters you have will be replaced with intense boogieing. So sit back, relax, and get your dancing shoes ready!
Party Rockin' All the Way to Your Local Eyecare Practice from VisionWeb on Spotify
Don't have Spotify? Listen on Grooveshark!
9 Hits for the Patient On-the-
Go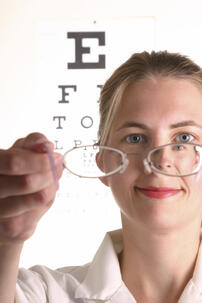 Track 1:

As Good As I Once Was

– Toby Keith
(For Realizing Your Vision has Gotten Worse)
You didn't eat your carrots this year and now things that were once clear are looking a little blurry. If you're thinking my eyesight "ain't as good as [it] once was," it is time to call up your local eyecare practice and schedule an appointment. The Snellen chart (AKA that sign with all the different sized letters) may be the demise for your current prescription, but at the end of the appointment you'll be rocking brand spankin' new frames or contact lenses!
Track 2: Time After Time – Cyndi Lauper
(For Trying to Find Time to Schedule an Appointment)
One kid has soccer practice. The other has ballet. You have work. When will you ever have time to visit the optometrist? Fortunately, most eye care practices "will wait for you." The best eyecare practices have hours to accommodate on-the-go patients! Many practices are open on Saturdays and have at least one night per week where they stay open later than usual. What's even more convenient is that they can still submit your contact or frame orders any day, any time using an easy online ordering service for eye doctors like VisionWeb! So, don't make excuses; make an appointment!
Track 3:

Some Beach – Blake Shelton
(For That Unexpected Traffic on the Way to Your Appointment)
It's the day of your eye appointment, and what is this? Oh great. Traffic… again. When you're"driving down the interstate running thirty minutes late" the last thing you want to encounter is traffic. But just like any other irritating situation, you can't really do anything about it. Just picture "some beach somewhere," and let the good times roll!
Any chance of being on time for your appointment may be out the window. Don't worry. Your optometrist will have no problem rescheduling you in their practice management system.
Track 4:
Technologic – Daft Punk
(For Sitting in the Waiting Room)
Sitting in the waiting room can sometimes seem like an eternity, and those century-old magazines just won't cut it. Just when you thought you couldn't wait any longer, you see something out of the corner of your eye.
Woah! Is that an iPad?
Just as the times are changing, practices are too. Eyecare practices are utilizing available technology to submit orders, insurance claims, and make waiting more enjoyable. So turn on the television or pick up that community iPad. "Surf it, scroll it, pause it, click it, cross it, crack it, switch – update it" to your heart's content.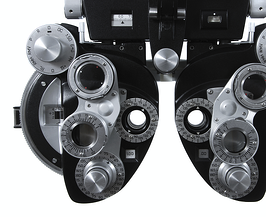 Track 5:

Starry Eyed

– Ellie Goulding
(For After a Retinal Exam)
Things are getting up close and personal! It's time for the optician to perform an Optomap Retinal Exam. For those of you who haven't heard of this innovative way of examining, here's the scoop. In short, the doctor takes digital photographs of the patient's retina using a low-powered scanning laser. The images captured reveal multiple layers of the retina that can then be evaluated. Because dilation isn't necessary for this procedure, those funky eye drops aren't required!
So, no more waiting for the effects of those eyedrops to wear off. Never be "starry eyed" again!
Track 6:

O.N.E.

– Yeasayer
(For When You Can't Choose Just One New Pair of Glasses)
No! "One is not enough!" If you're getting new frames, you must get ALL the latest styles. Luckily for you, your optician can have your swaggin' glasses available 1 to 2 days earlier by using a 24/7 online ordering service for eye doctors! Instead of faxing orders or calling them in, ordering online improves efficiency and saves time. Order statuses can even be checked any day, any time! So don't hold back!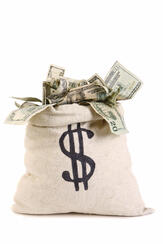 Track 7:

I Need a Dollar

– Aloe Blacc
(For When You're Paying for Those New Frames)
"I need a dollar dollar, a dollar is what I need." So you picked out three pairs of frames because well… you look like a rockstar in them all! Not to mention, only getting two pairs would compromise your celebutante status. Who would want to do that? But, now it's time to shell out some cold hard cash for those frames. You look in your wallet and find only cobwebs. There isn't a penny in sight! Aloe Blacc knows what you need.
Track 8: Waiting on the World to Change – John Mayer
(For Waiting for Your New Frames)
Finally, the appointment is over and you're set to go! Going to any doctor can take a toll, but deep down you know it's worth it! For starters, regular eye exams keep your eyes in tip top shape. Now all that's left to do is wait for your new frames to arrive. If your optician isn't using an online ordering service for eye doctors, waiting for your frames can literally feel like you're "waiting on the world to change."
Track 9:

SexyBack

– Justin Timberlake
(For When You're Wearing Those

Sexy

New Frames)
You got your new frames, and you look like a million bucks… in all three pairs! No one, not even Mr. Timberlake, is able to deny that you're "bringing sexy back."
Like what you see? Subscribe to the VisionWeb Blog for more exciting posts!