Can you believe that October 1st is only a month away? While many practices may be exhausted from months of preparing for ICD-10, it still seems that the implementation date is approaching fast. Nerves in your practice surrounding the new code set may be rising up as the date nears, but there is no need to stress if your practice has be accurately preparing. Today, we want to share with you some small last minute prep tips to take on this month to help ensure your claims management department is completely ready come next month.
Your 1 Month Countdown Checklist for ICD-10 Claims Management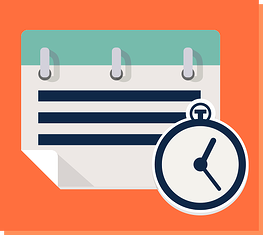 Make Your Cheat Sheet
Pull together your resources, whether it is an online index or a physical code book, and make a list of your most frequently billed codes to create a unique ICD-10 code cheat sheet for your practice. Use this sheet to help you and your staff begin to memorize the codes you'll likely be using on a daily basis. Not only will this help you learn the codes, but you can keep the sheet handy in your office to help out your staff during those first couple of months.
Use CMS
The CMS wants the transition to be as successful as possible for your practice. So much so, that they have tons of free resources for your practice to use in preparation for the new codes. If you haven't been using these resources, make sure to check them out this month to help make sure you have everything ICD-10 related down!
Touch Base with Your Vendor
Being ready for ICD-10 is going to require preparation from your software as well. many systems are already prepared for the switch, or will be soon, but it is best to double-check with your vendor to help ensure that everything is set for the change on both ends.
Talk Out the Nerves
You're likely not the only one stressing about ICD-10, but talking can help. Sit down with your staff and talk about the switch, and address any concerns they might have. After talking to your staff, you can go back and re-visit the training areas where they have questions. This will clear up any ambiguity they might have about the new code set and help make sure your practice as a whole is fully prepared.
Educate Your Patients
Changes are coming to your practice and your patients should be informed. Communicate to them how the more specific code set will offer them better patient care. You don't have to go deep into details with them, but a simple message covering the basics is a nice way to notify them about the change.
Test, Test, Test
Practice makes perfect, so take this last month to test your practice's ability to generate claims as often as you can. We suggest focusing on the codes for your most frequently billed services (the ones on your cheat sheet). Test with your clearinghouses as well to make sure that everyone is prepared for a successful transition.
Check Your knowledge
If you think you know all things ICD-10 related, you can test your knowledge with our ICD-10 Quiz. Don't worry if you don't get a perfect score, there are additional ICD-10 resources at the end of the quiz for you to check out if you need them!
Stay Calm!
This tip might be the hardest to do, but we think that with all the anticipation about October 1st, it is best to stay calm. If you have done everything you can to prepare your practice fully, you have nothing to worry about. The transition is going to be new for everyone, and remember that you are not alone. The healthcare industry as a whole will be working together on this one, so take the time to relax!
Looking for a claims management solution to help your practice get reimbursed faster?