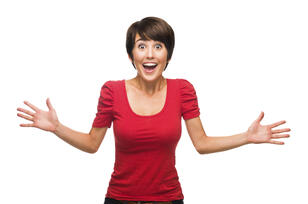 After a major VisionWeb rebrand, everyone has begun to notice that something must be going on here!
We just can't keep our BIG SECRET any longer – everyone was right! And with an announcement that is very near, we thought it was appropriate to have a scavenger hunt – the greatest scavenger hunt in the eyecare industry!
Completing our scavenger hunt will bring you one step closer to finding out what we've been hiding, and you'll get to be one of the first to know when our announcement is revealed! It's easy to play, and the guessing is fun! We will also be posting frequently about the hunt on social media, so be involved on our Facebook and Twitter too! Make your guesses via Twitter with #VisionWebSecret and check out what everyone else is thinking!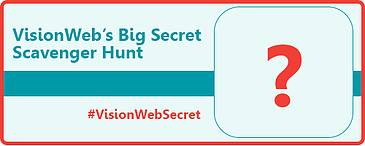 To play you must simply:
So think outside of the box and have some fun! Sometimes what you're searching for may not always be right in front of you, so start looking in the most unusual places. You could also invite your friends and colleagues to either join in on the fun or have a nice, friendly competition (everyone loves one of those)!
So what are you waiting for? Join in on the greatest scavenger hunt in the eyecare industry by signing up and receiving your first clue. Happy hunting!