I'm sure most of you have heard of OD Wire, but if you haven't, it's the largest online community of ECPs. There are many great resources for optometry office management on their site including a forum where you can hop on and join conversations about anything related to eyecare. On top of that, there are webinars, articles, and whitepapers that you can read and use to grow your practice.
This year, OD Wire has put together a virtual CE conference for ODs, CE Wire, to complete their continuing education credits for 2015. Here are the details of the event!
CE Wire: Continuing Education on Optometry Office Management and More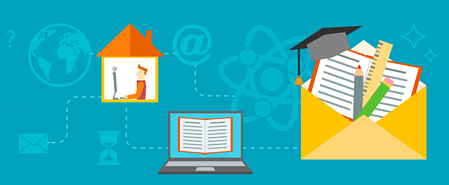 What
Think about Vision Expo East or West, but without the hassle of travelling! CE Wire has 30 COPE-approved CE hours available online from leading speakers on a variety of clinical and practice management topics. And just like the big tradeshows, CE Wire also features a virtual exhibit hall, where you can check out products from different vendors.
When
You can attend the online classes live on May 16 and May 17. Classes will run from 11am EST to 7pm EST. Or you come back at any time over the subsequent 90 days to watch the recorded lectures and complete your CE. You need not attend live to receive your credits, so you can complete course at your convenience.
Who
Check out the list of speakers and topics that will be presented at the conference, and sign up for those that are relevant and beneficial to your practice.
How
Simply register for the event online. If you register before May 1, you enjoy early-bird registration pricing, at $99 per person or $199 for an entire office so your staff can attend and benefit from these classes too!
Why
On top of helping eyecare professionals fulfill their CE credits conveniently, OD Wire is also committed to helping eyecare charities. Profits from the event will be distributed among The American Optometric Foundation, Lighthouse Guild International and Prevent Blindness. Upon registration, you may choose which organization you'd like profits from your registration fee to go towards.
CE isn't the only way to help scale your practice and keep learning. Read the advice from your fellow ODs in our ebook.