Preparing your eyecare practice for a change, like the transition to new practice management and EHR software, is an important step in ensuring success with your new software. If your staff isn't motivated and encouraged to be excited about the new processes and efficiencies that a new system brings, they could end up bringing your whole practice down. Which is why it's important to create a plan to prepare your entire team.
Preparing your practice will help minimize stress and costs that come along with the process. With proper planning and training, you'll be able to spend your time and effort in places that need the most attention, and use the time you saved to focus on your patients. We've broken down the implementation process into 4 phases to help you better manage the changes you can expect in your practice. Follow this map to get to your destination. And, if you want more details on preparing your practice and advice on change management, download our eBook, The Ultimate Guide to Change Management.
Preparing Your Optical Practice for Change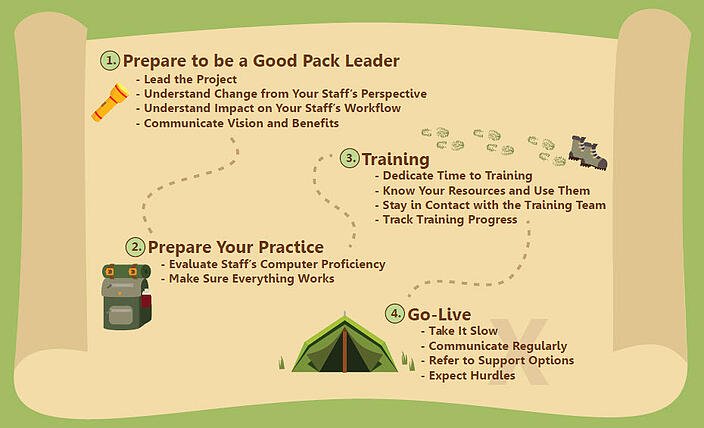 Get a copy of the full eBook for yourself!