Purchasing new practice management and EHR software is an exciting time for your practice. But, we also know you put a lot of thought into your purchase decision, and are probably anxious, nervous, and excited to get started with your new system. The Uprise Customer Success Managers are here to make the transition to your new system seamless and organized.
Today, we want to introduce you to Senior Customer Success Manager, Chris McCully. We sat down with Chris and asked him a few questions about how he is going to help your practice get started with your new software!
5 Questions with Uprise Customer Success Manager: Chris McCully
As a Customer Success Manager, what role do you play in the process of switching to Uprise?
Chris: I'll coordinate everything in the implementation process from
introductions to your implementation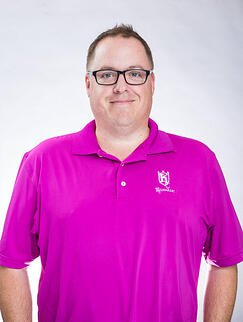 coordinators to data migration to training. My relationship with you won't stop once your practice is live with the system. I'll always be your go-to person for anything you need along the way. If I don't have the answer, I will find it.
How do you help practices meet their goals?
Chris: Not only will I make sure that Uprise is set up quickly, but I will also make sure that everyone in your practice is using Uprise to its full potential.
What's one misconception that practices tend to have about software implementation?
Chris: I think one of the biggest misconceptions is thinking that all implementations are the same. We approach implementation with the mindset of "what works best for this unique client". We want to ensure that your implementation meets your specific needs.
What's one tip you would give practices who are about to go through implementation?
Chris: Step back and really look at how Uprise will benefit each of the roles in your practice. Look at workflows and be conscious of what each role really needs. Uprise is designed to improve efficiencies from check in to check out, so spend time making sure your implementation coordinator has a clear understanding of what you want for each role.
Last but not least, what's your favorite thing to do in Austin, TX?
Chris: Take advantage of the beautiful weather with live music and golf!
If you're thinking about making a software switch but are worried about managing change in your practice, download our eBook, The Ultimate Guide to EHR Change Management.