Some of the best opticians or front desk staff candidates might have little to no experience in the eycare sector, which can sometimes scare many office managers and ODs. Sometimes, candidates outside the industry might offer a new perspective to optimize your practice's processes.
However, many professionals aren't sure where to start when building skills or cross-training their staff members. That's why we want to dive deeper into training logistics, online resources, and timelines to demystify the process. Keep reading to find out how to guide your new employees through learning and growing in your practice.
How to Train Staff with No Experience in Eyecare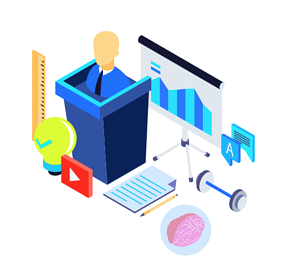 Technology Training
The first month of your new staff member's time at your practice should be spent becoming familiar inputting data and managing the patient experience with EHR, PM, and ordering software. Especially if your new hire is a millennial who is savvy with technology, an intuitive EHR and PM will help ease this process. We recommend asking your software vendor if they'll walk your employee through the training process or provide videos, slide decks, and other training material. If the vendor has instructional videos available, that would help supplement any live demos that your staff can showcase as well.
Involve them in the Business
Setting team and individual goals that align with your practice goals can surprisingly inspire your staff to be better. Showing staff members that you value their input and dedication towards growing the practice can start that foundation of trust that makes new staff members feel comfortable. Even if they haven't worked as an optician before, it's likely they have sales experience and valuable insight on changing your tactics. They might not have collected vision insurance, but that doesn't mean they wouldn't be able to offer suggestions for making the process quicker. Make sure that providing the best patient care motivates every inexperienced hire and the rest of the logistics will fall into place.
Cross-train
With a small staff, make sure that every staff member can perform pre-tests, checkin or checkout patients, and use your PM/EHR software. Cross-training may not work if your staff is particular about roles and responsibilities, but it works great for agile or small teams. The good news is that inexperienced staff are usually in support of cross-training, because then they can focus on the role they're best at while still learning the ins and outs of your practice more quickly. You can also incentivize your team to help cross-train new employees with a pay increase or a mentoring bonus.
---
Want more advice on managing change in your practice? Download our eBook.