Many patients can scoff at the price of quality eyewear and retreat to the Internet to find a cheaper alternative for their frames and lenses. Being able to show and explain the value of quality eyewear and expert fittings can be tricky. Visuals are a great way to help get the point across to some of your most stubborn patients.
In today's guest post from The Optical Vision Site, we'll look at an infographic that can help explain to patients how much they value their vision over other purchases they make in their daily life.
Educate the Cost of Quality Frames and Lenses to Patients
In the everyday scheme of life, sometimes we forget about the bottom line. Next time someone puts off having an annual eye exam, isn't compliant with their contact lenses, purchases colored lenses off the Internet, or buys their eyewear online - consider showing them this infographic.
The numbers on this graphic are a rough estimate of costs which might vary for different parts of the US. These prices aren't taking into account those frequently visit coffee shops, also subscribe to multiple media streaming accounts, and have more upgraded phones. However, this is a good starting point for thinking about new ways to talk to patients about how they value their vision. Print out the image below on US letter-sized paper, display it in your office, and see if it sparks conversation with your opticians.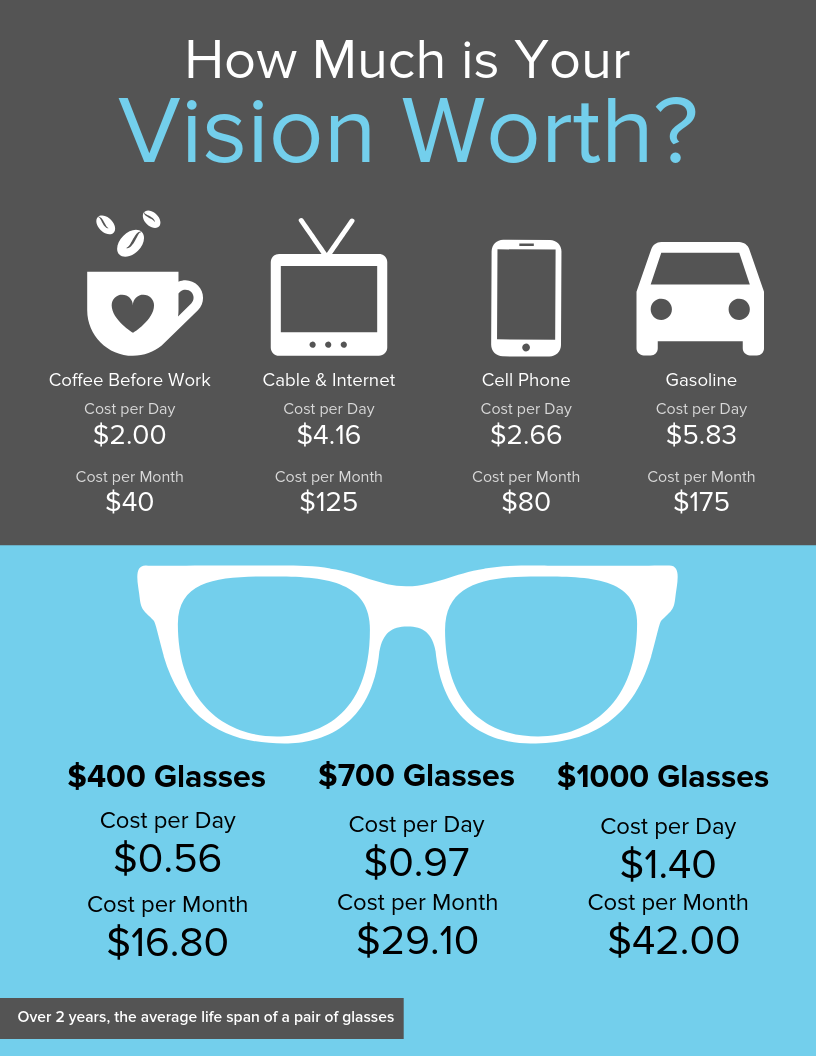 Looking for other sales techniques that could give you the edge on your competition? Subscribe to our blog.
Editor's Note: This post was originally published on July 20, 2016. It has been updated for relevance and richness of content on May 21, 2019.