Your competition in the eyewear market is growing with each new online retailer. There are plenty of other companies who have entered the space besides Warby Parker like BonLook, Lookmatic, Eyefly, and many more. The biggest appeal consumers see to using these online sites is more often cost, and trend.
Warby Parker has upped their game with multiple brick and mortor storefronts and showrooms nationwide. Warby Parker's marketing has dubbed optometrists as the "greedy middle man", making their bottom-of-the line frames even more appealing to consumers. Truth is, most consumers aren't aware of the total value package they receive when purchasing their frames and lenses in your optical shop from a licensed optician. That's why we think that patient education is your biggest weapon for competing with the online retail giants.
Using Patient Education to Compete Against the Warby Parkers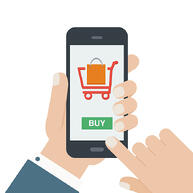 If your patients are turning to online eyeglass retailers due to cost, and cost alone, it might be hard to save them. You're biggest advantage is going to be showing your patients the value in purchasing frames in your optical shop.

Measurements from a Professional

Your patients probably don't understand the different measurements that go into fitting lenses and frames. In fact, most of your patients have probably never heard of a PD measurement. So make sure you're taking the time to explain it to them, and why it's important to have. Prescription lenses are not a one size fits all type of purchase. While there are all kinds of instructions and videos out there for measuring your own PD, it's not nearly as accurate as having a licensed professional do it.

Explain to your patients why a PD is crucial for the right fit of their frames. And how just being "close enough" to your measurement isn't good enough.

Lenses for Your Lifestyle

Again, frames and lenses come in a variety of styles and types. Your patients should find value in the variety and knowledge your opticians can offer on lens types that they have a choice from. While online retailers might have checkbox options at check out for different lens types and tints, most consumers don't understand the differences of one type of lens over the other, and what might be best suited for them.

Your opticians should be providing value to your customers about the benefits and drawbacks of different types of lenses. Patients should walk away knowing that they made an educated decision on their lens choice whether it be polycarbonate, plastic, high-index, UV coating, anti-reflective, or tinted.

Frames that Fit

One huge advantage that your practice has over online retailers is that your customers can try on every frame you have to offer. While many online retailers offer mail-in at home try on, or virtual try on, neither of those options are as convenient as an entire inventory of frames at their disposal. For online retailers, like Warby Parker, consumers must pick out five frames they'd like to try on, and then ship them all back when they're done. But what if they don't like any of the first five frames? The process starts over and the consumer has to pick out five more. Not very convenient.

Plus, if they do find a frame they like, they will still have to bring the frame in to an optician to have the frame fit to their face. Just another step in the process for the customer.

Licensed opticians in your practice fit the frame to each patient's face before they walk out the door to ensure a proper fit, and if anything doesn't feel right after a few days it's easy to come back and get them fixed up!

Each of these benefits can only be found in an optical shop, from a licensed optician, so make sure that you're educating your patients on the benefits of buying in house. If value is more important than cost, they are likely to stick around!
Originally published in January 2015