Deciding to open up your own practice is a big decision. Being in healthcare makes the idea of opening and managing your own business a little less scary because the demand and need for healthcare generally exists, but knowing that about 20% of small businesses fail within their first year is a daunting number.
Being able to stay ahead of your competition is an important part of keeping your practice doors open, and increasing your revenue year-over-year. Today we want to talk about six things that could be causing your eyecare practice to fall behind your competition.
6 Reasons Your Optometric Practice Isn't Keeping Up
Your Website is Old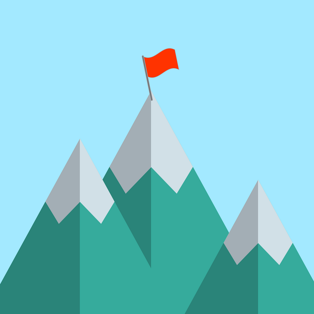 These days, the Internet is the first place people go to get a question answered. So when a patient searches, "eye doctor near me," and they land on your website, it better be visually appealing and answer all of their questions. A dated website might be hurting your practice more than you think. A patient wants to know that their doctor is up to date with the latest skills and technologies in evaluating their health care, and if your website doesn't reflect that same feeling, your patients might look elsewhere.
Patients Can't Schedule Online
What's another good aspect of a modern web presence? The ability for patients to schedule appointments with your office online. We live in a busy world and oftentimes people will be searching for doctors at 10pm as they grab their computer and sit in bed, which is exactly when your practice isn't open to take phone calls. The flexibility for patients to be able to schedule or request appointments online is a huge convenience factor for many people.
You Haven't Found Your Niche
If you're in a highly competitive region, finding your niche is a good way to stand out from other local competition. Whether your niche comes in the form of the specific eye and health services you offer, or in the unique frame lines you carry, make sure that you're making your niche known and that you're finding the right marketing channels to attract these types of patients.
You're Still on Paper
Just like having a modern looking website, the things in your practice should look and feel modern too. One thing that takes a patient back in time is paper. From filling out pre-appointment information to charting patient info during the exam to sending follow-up materials home with your patient - paperless, online access to each of these steps in the patient journey will not only streamline your patient flow, but will provide a more modern patient experience overall.
New Patients Can't Find You
We have already mentioned a couple of times in this post how important your practice's web presence is, and how quickly a patient can find you online will greatly affect your new patient growth. If your practice doesn't show up in the top 3-5 local optometrists when someone does a quick Google search, it's likely your practice won't even make it to the consideration stage for that potential patient. Putting time and money into improving your practice's local SEO results should easily pay for itself in generating new patients. Sometimes, just getting the patients into your office is the hardest part.
You're Comfortable Doing What You've Always Done
One of the most dangerous things you can do as a business owner, and healthcare provider is to get comfortable in the routine of what you've always done and how you've always done it. The needs and wants of patients are constantly changing, coupled with the advancements in technology are what makes change so important for your practice. But for many people, change can be intimidating and sometimes time consuming which causes people to become complacent in the way things are done when running their business. We're here to tell you that adapting to industry and consumer changes is probably the most critical thing your practice needs to do to stay ahead of your competition.
Stay ahead of your competition by out-performing them in retail sales with our guide to bigger profits.