Our first article of 2015 from our friends at The Optical Vision Site is an excerpt from their full post, 19 Eyecare Retail Trends for 2015. We pulled our top ten optical dispensing retail trends from their full list, so if you like what you read make sure to check out their original post! Each month this year we will be featuring a post from The Optical Vision Site to help bring fresh ideas to your eyecare practice.
Top 10 Retail Trends for Your Optical Dispensary in 2015
Retailing in 2015 will be changing at rapid speed and is becoming increasingly challenging for eyecare professionals. Between the mix of fashion, medical, insurance, educated consumers, smart phones, communication platforms, better target marketing, technology, personalized experiences, and a variety of solutions, all retailers including eyecare professionals have to adjust and adapt to change to compete in the market.
1. Customer Service
Self serve check-ins and check-outs have become the name of the game, saving retailers time and money. Vending machines are growing. You are seeing them everywhere and you can purchase anything from cars to iPads, including contact lenses, eyeglass accessories, and sunglasses. Stores like Neiman Marcus have a location-aware app called NM Service where you can send your preferences to the sales staff. When you check in it gives the staff recommendations for you.
In Eyecare: Eye exam kiosks, online eye exams, sharing apps, and eyewear apps are all growing. You name it, you can get it online. Consider having a #selfiesaturday hashtag for those to post their new pics on Twitter.
2. Time is of the Essence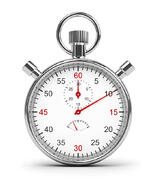 The consumer wants it now and they can get it now with online shopping 24/7. Google is even beta testing drone deliveries in Australia.
Curbside pick-ups are not just for dry cleaners and restaurants. Both Target and Stop and Shop are testing this concept in the US. Shopping is done via an app and the pick up is at the store.
In Eyecare: Beef up your website and promote selling your products online. Consider for those fast pick ups, a curbside pick up.
3. Types of Products
The high end luxury market has never really died. Current trends say the market is going from high to low and middle of the road is going away. It is about value and affordable luxury. 3D printing is also on the rise.
In Eyecare: Consider your product mix and re-merchandise to reflect these trends. You will see more limited edition eyewear products in the marketplace.
4. Blended Branding & Collaborations
You will see more brand collaboration. Eyewear companies such as Shwood (Widmer Beer) and Louisville Slugger, Mercedez Benz sunglasses, Garret Leight (Heinken), Modasten with Art of Board, Gunnar with Heros of The Storm, and Diane Von Furstenberg with Google Glass are a few examples of blended branding in the optical industry. You will also see 'non-branded' products such as Silhouette (Felder, Felder) on runways. Strategic branding, like this, helps companies in sharing new products, promotions, and marketing.
In Eyecare: You too can take advantage of blending branding and collaborations, either by brand blending with other retailers such as sporting goods stores or special marketing programs and merchandising for collaborations. This is where some of your co-op dollars can be used.
5. Technology
This is a whole post in itself. Eye tracking, RFID (Radio Frequency Identification Devices), virtual reality, smart phones, smart contact lenses, smart glasses, beacon, and more will change the way we shop, the way retailers market, and the products they offer.
Technology can help any retailer manage their business. RFID trackers can measure what the consumer picks up, while eye tracking can tell retailers where the consumer looks. This data can help with inventory management, and personalized customer information.
Technology continues to evolve into the virtual reality of see, touch and feel, and interaction with a virtual environment.
In Eyecare: Eyecare professionals can install try-on technology as a start to evolve the virtual reality experience. Again, get that website up and running. Talk about the products you offer while showing images with product descriptions.
6. Sustainability
The drive for sustainability will continue to grow. Consumers want to know who made the product, what the ingrediants are, how sustainable it is, and the ethics of the company. Numerous apps give the consumer the information at point and click. The growth of eco-friendly products will continue to rise.
In Eyecare: This is an opportunity for eyecare professionals to set up a "sustainable board" with product knowledge about the company, the product make up, and company give-back program. Use hashtags on social media for #sustainablesaturday to feature particular brands.
7.Demographics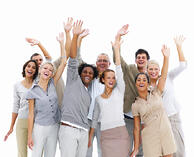 Everybody wants those Gen Y's, but the reality in the eyecare market is the baby boomers. As the presbyopes and myopes age they are looking to not only look younger, but to make their lives easier. Plus, they are more active.
Women continue to be the largest market. Gen Y's will continue to be a challenge to all retailers as the ways they shop are very diverse. Think multi-cultural.
In Eyecare: Take time to look at your patient demographics to better serve your target market.
8. Customization is Key
Mass customization is appealing to those who have everything, and it makes shopping more personal and interactive. Jeans, furniture, shoes, jackets, cereal, artwork, handbags, skincare, you name it and you can customize it.
In Eyecare: BeSpoke products, Interchangeable temples, limited edition products, 3D printed glasses, and colored contacts are strong trends. You can customize lenses and tints. Labs, such as Luzerne Optical, have innovative custom options with photo chromatic lenses, decor, and shapes. If you're carrying products that can be customized, hastag them #custom #eyewear.
9. Security
We are all most likely on our 3rd or 4th credit card due to all the hacks. As we become a cashless society and the use of smart devices makes all at risk to hacking and privacy. The burden will fall upon the retailer to help protect purchasers and the purchasers will become increasingly more private.
In Eyecare: Change your passwords. Put a privacy state up on your website.
10. The No Sale Ad
Can you advertise without ads? Yes. Consumers don't want to be sold anymore, and getting your message across without selling can be a big challenge for many small businesses.
In Eyecare: Posting relevant articles about health, jokes, recipes, or events around town are great ways to get your brand out there without the hard sell.
The Optical Vision Site has 9 more retail trends for 2015 that you should check out!