Each month in 2016 we will be featuring a guest post from our friends at The Optical Vision Site. To kick off the year they provided us with the ultimate list of 100 eyewear companies that give back. How will your eyecare practice give back this year?
Optical Resources: Eyewear Companies that Give Back
Did you know that many eyewear and sunwear companies, both wholesale and online, participate in give-back programs? We have compiled a list of eyewear companies that have a Philanthropic Statement listed on their website. Many other companies may also have sustainable corporate programs in which they give back to local and national charities, or they may also participate in helping ECPs give back as well.
One for One Platforms
This portion of the list displays companies who all offer one for one programs along with additional charity programs that they may also be contributing to.
1. 141 Eyewear - wholesale eyewear company based in Oregon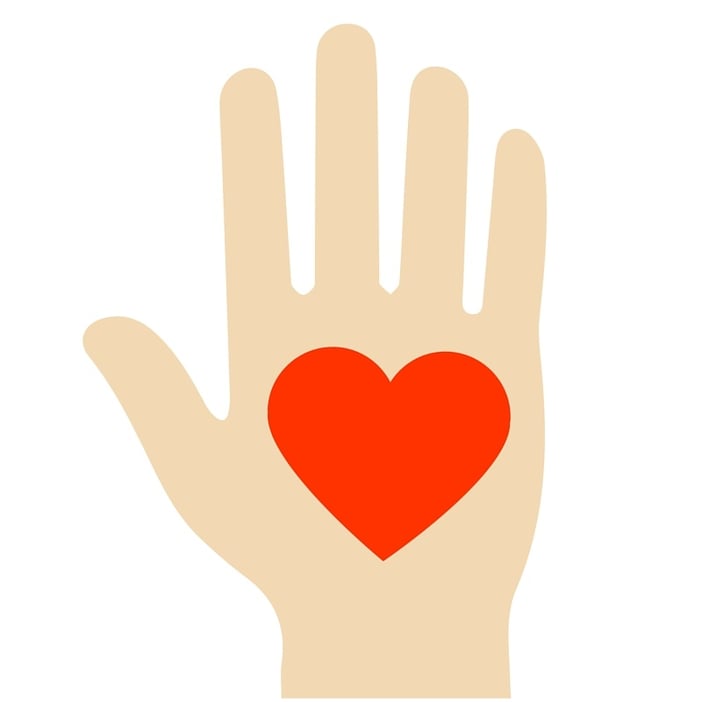 2. Ace and Tate (UK) - wholesaler and retailer of eyewear
3. Adlens - variable focus eyewear. In partnership with Fight for Sight, and winner of numerous design and philanthropic awards
4. Benji Frank - online program
5. Blue Planet Eyewear (CA) - one for one program, and gives back to Lions Club
6. Collins Bridge Eyewear (FL) - online company and wholesale products
7. Contacts for Good - online company started by OD that gives an eye exam for every pair of contacts sold
8. Diff Eyewear (CA)
9. Eye4Eyewear (OH) - one for one program, and gives back to education
10. Eyenack (Washington DC) - bamboo eyewear online and through selected retailers
11. Indivijual Eyes (TX) - Bespoke online dealer
12. Jimmy Fairly (France)
13. Karmoie Eyewear - wholesale and retail frames
14. Milk Eyewear (CA) - donates to New Eyes for the Needy
15. Modo (NY) - planting trees
16. Modern Optical - readerwear
17. Smart Buy Glasses
18. Toms - wholesale and retail
19. Von Zipper Eyewear (CA)
20. We Wear Wood (UT)
Companies Giving Back to Vision Charities
21. Allyn Scura (CA) - Lions Bluc, and other charities for recyling eyewear
22. Anthropose (Nepal) - Every 10 pair sold a cataract surgery is given. Frames sold online and through retailers
23. Article One (IL) - Hellen Keller International
24. Bambooka (UK) - online company, gives back to Eyewear Africa
25. Bohten (Canada) - partnered with Sight Savers
26. Chromos Eyewear (PA) - retail store and wholesale. Provides eye exams for children in need
27. Coastal Contacts (Essilor) - Gives back to Change the View to distribute glasses and Vitamin A to those in need
28. Dharma Eyewear (NY) - Gives 5% to Optometry Giving Sight
29. Ellison Eyewear (IA) - Aravind Eyecare System
30. Envision Eyewear (OH) - Provides glasses to those in need
31. Eyejusters (UK) - donate a pair if you buy a pair
32. Eyewear Pros (NY) - $5 back for every frame sold
33. Eyes of Faith (PA) - donates to vision charities and attends mission trips
34. Femie Eyewear (MD) - 5% of sales to Optometry Giving Sight
35. FGX (Essilor) - gives back to restoringvision.org and other local charities
36. Green Eyes Eyewear - partners with Prevent Blindness America and donates a portion for every frame sold
37. Jambo Eyewear (UK) - Sight Savers
38. Naked Specs (AUS) - purchasers choose between 5 vision charities
39. Panda Eyewear (DC) - Optometry Giving Sight
40. Proof Eyewear (ID) - give back programs, has helped build eye clinics in India and El Salvador
41. Front Row Eyewear - buyers choose to give back to SEVA or Guide Dog Foundation for the Blind
42. Pterys - prevention of Pterys in Haiti
43. Rejwan Eyewear (CA) - Prevent Blindness
44. Revo Eyewear - Gives back $10 of every frame to Fight for Sight
45. Shauns of California (CA) - Give Sight
46. Waveborn Eyewear (Washington DC) - contributes back to Cataract Surgery
Giving Back to Animals
47. Extinct Eyewear (CA)
48. Fetch Eyewear (OR) - 100% of eyewear to animal shelters
49. HF Eyewear (NE) - 10% of each sale goes to saving pandas
50. Kaenon - participates in Sup with a Pup
51. Monkey Glasses - gives back to orangutans
52. Paws N Claws (PA) - gives back to ASPCA
The list doesn't end there. Check out the original article at The Optical Vision Site for the full list.