Summer has officially come and gone and it's time to start thinking about eyewear trends for the fall and winter month. Cat eye glasses are a big yes in this season's optical trends. With the help of our friends at The Optical Vision Site and Optical Vision Resources we've got a photo post full of some of the best cat eye glasses around! And if you haven't visited The Optical Vision Site or Optical Vision Resource you should really check them out as they have some of the best content out there for everything optical from eyewear trends to marketing ideas to optical events and much more!
Cat eye sunglasses have been around since the 1940's. In the old days, if you wore them you were considered a nerd. How things have changed! Today, wearing cat eyes, and the more extreme the cat eye, the trendier you are. For Fall-Winter 2014, extreme cat eyes have made a big showing on runways all over the world.
Optical Resources for Fall-Winter Sunwear Trends: Extreme Cat Eyes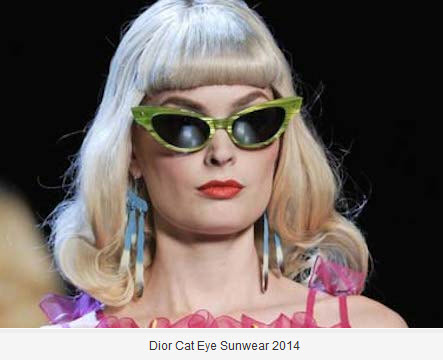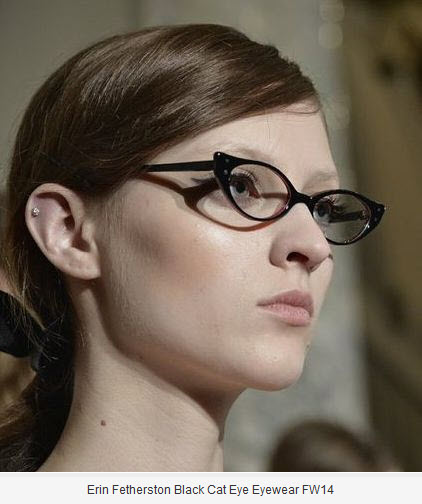 Erin Fetherston's black cat eye frames look smashing with the model's cat eye makeup look. These thinner winged cat eye glasses have a dash of feminitiy with a whole lot of sass!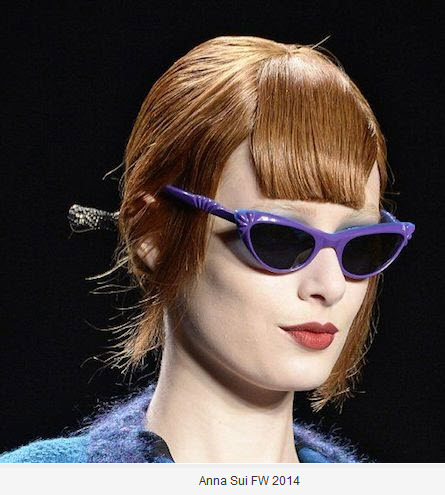 We love Anna Sui's inventive eyewear looks, and here she gets real playful with purple. 3-D details and a touch of teal take cat eye glasses to a new level with purrrrfection.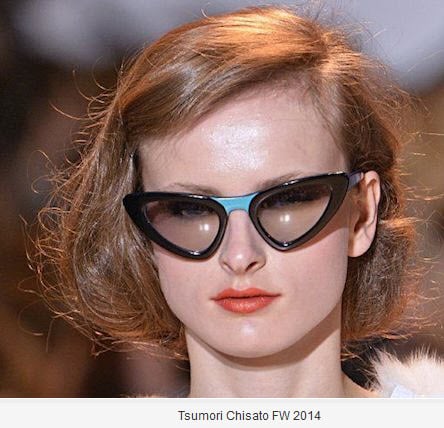 Tsumori Chisato is known for her quirky designs that have modern flare. That is exactly the case with these sharp egg shaped cat eye frames. A blue nose bridge and clear lenses keep these wild glasses on the forefront of cool.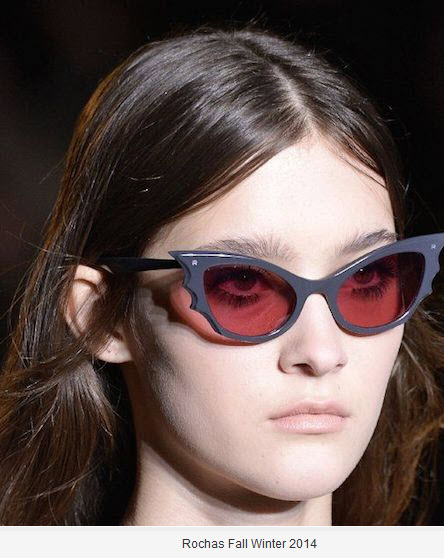 Although these clever sunglasses might remind you of bats, we know they wouldn't have been made without the notion of the widely popular cat eye frame on the brain. We love the retro red shade of the lenses which complements the grey tone of the frames. The black arm hooks really make the cat wings...excuse me...bat wings pop!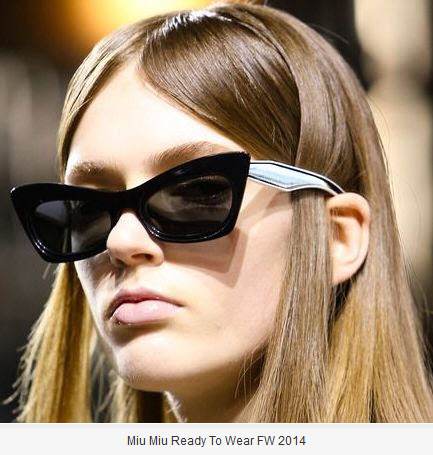 Miu Miu's designs are always edgy with a hint of girlishness and these black and white cat eye frames certainly fit that bill. You cannot go wrong with black and white shades, but the way these cat eye sunglasses are put together with sharp points and two-toned arms, they deserve extra kitty points!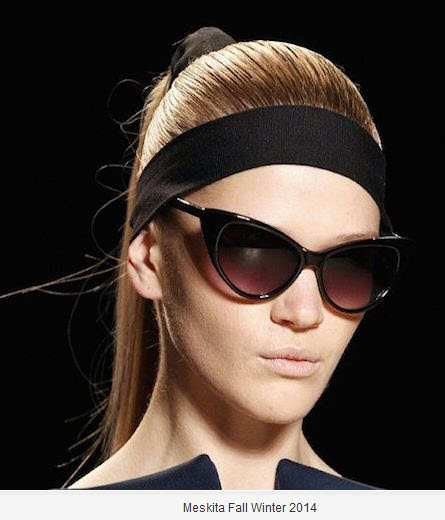 Take the cat eye sunglasses look to the extreme with Meskita's dramatic black sunnies. With large oval ombre lenses and sharp black frames these glasses mix cat eyes with modern day glamour. If all the cat eyes were one company, these shades would be the CEO of me-wow!
Looking for more eyewear trends? Visit the ladies of Optical Vision Resources at their other location, The Optical Vision Site!