It's not a surprise that your optical shop is facing competition from online retailers. If you find your patients are buying their frames online, you attempt to change your sales messaging and product positioning.
E-commerce businesses often have large, digital marketing campaigns and lower prices, which can make them hard to compete with. However, your team's expert knowledge coupled with quality products in your optical shop should have what it takes to compete with online giants. How do you relay that message to your patients and keep them shopping in your dispensary?
3 Optical Shop Tips for Beating Your Online Competitors
Tip 1: Understand the Appeal of Online Retailers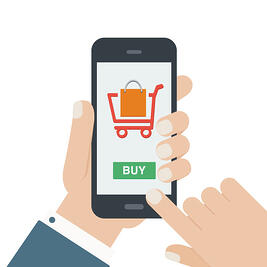 Before you can do anything about your online competition it's important to understand why your customers find them so appealing in the first place. In a study by Shopper Approved, they found out some of the key factors that are influencing consumers to make online purchases. The results included:
Larger Selection (25.4%)
Better Pricing (25%)
More Convenience (24.7%)
Time Savings (7.2%)
Easy Comparison Shopping (3.6%)
No Sales Tax (3.3%)
Tip 2: Don't Become a Showroom
I'm sure you've seen it happen. Patients in your dispensary take the time to browse and try on frames in your shop, and then take their business online to search for a cheaper price. Here are a few strategies you can implement in your optical shop to help avoid becoming a showroom:
Don't overprice your product
Build attractive and creative frame displays
Provide high quality customer service
Be active on social media
Train your employees
Optimize your website
Encourage buying local
Tip 3: How to Fight Back
One of the best things you can do to fight back against online retailers is to reiterate the value and convenience your patients receive by purchasing frames from your practice. Patient education is your biggest weapon. Explain how your expertise will provide the right measurements to make sure your frames and lenses are fit just for you. You and your team can also offer the best suggestions on products that will be best for each patient's unique lifestyle.
These tips are a sample from our eBook, 4 Weeks to Bigger Profits in Your Dispensary. Download the full guide today!
Editor's Note: This post was originally published on February 4, 2016. It has been updated for relevance and richness of content on June 4, 2019.