With online sales becoming more and more popular, optical practices around the nation are finding ways to keep their business from becoming a showroom for their patients. Showrooming occurs when patients try on and fit optical eyeglass frames at your practice, but then make the actual purchase from another retailer online. Do not fear though, because there are many ways to combat this new showroom epidemic and keep revenue flowing into your practice.
When your patients come in for their annual exam, they are expecting to be taken care of and informed on what they need to do for better vision. In short, they trust your opinion as a professional. You have the knowledge to advise the patient on various glasses that meet their specific needs. This personal touch is the first step in combating online competition. Use these 4 optical dispensing tips to better understand how you, as a leader of your practice, can help increase revenue from frame sales.
How to Increase Frame Revenue in Your Practice Today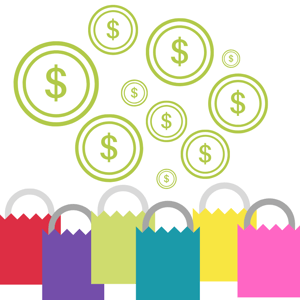 Price Frames Fairly
To combat the deadly showroom epidemic, practices must competitively price and display their frames for patients. The average consumer is much more knowledgeable about pricing due to online shopping, so you need to constantly be aware and updated on all new price changes that are occurring. The last thing you want is word of mouth from your customers leading to a hampered reputation for your practice.
Luckily, there are tools embedded in your practice management software, like Frames Data, that can quickly and accurately give you wholesale pricing. Having access to wholesale pricing information allows you to determine your own margins and retail prices that will help you reach your sales goals. This tool benefits both parties, as the OD no longer has to worry about being unprepared or overcharging, and the patient can shop stress free knowing they are getting the best price possible.
Explain Prescriptions to Patients
Consistently communicating to your patients about the importance of having the correct lens type and fitting is a giant step towards keeping business, specifically frame sales, within your practice. Taking the time to explain the benefits of specific lens types and why the patient truly needs them, can create trust between the patient and your practice. The specifics will also help paint a picture of the dangers involved with going online to fill the prescription, as online shopping always holds the risk of a botched order.
To keep the process seamless, both the doctor and optician should coordinate to accurately educate the patient and to recommend the same frames and lenses. When patients trust and comprehend their prescription properly, the frames will almost sell themselves.
Maintain a Unique Frame Inventory
While we know it's important to carry trendy name brands, another strategy could be to separate yourself from online and local competition by offering unique frame lines. Attending trade shows and purchasing the unique frame lines that your competition might be ignoring can be a huge competitive advantage.
Also, find out which frames are discounted online and carry them in various colors to again promote in-office buys. Constantly updating your inventory with fresh and new frame lines can give your practice the spark it needs to attract business your way.
Let The Patient Decide Their Budget
Too often ECP's make the good-hearted, and often subconscious, mistake of trying to "help out" the typical budget constrained patient. Prejudice can occur when trying to judge if a patient's budget can afford the newest frames on the market. This ineffective situation is completely avoidable through a clear up sell strategy for all employees to use.
Instead of asking, "Do you want to look at new frames?" or, "Should we start by looking at frames your vision plan covers?", just assume that the patient wants new eyewear and offer up suggestions. Up sells are easier when the patient doesn't feel like they're being sold to. Overcome the common tendency of offering deals to patients by always recommending the best first, and letting the patient decide what their budget is. You can respond to common objections if they arise.
Our OD Handbook: Small Business, Big Profits is filled with more actionable sales techniques, hiring tips, and business strategies for your practice.
Editor's Note: This post was originally published on February 12th, 2015. It has been updated for relevance and richness of content on November 27th, 2018