In business and personal spending, we often like to find the best deal we can in order to save a few bucks here or there. And in some cases, going with the cheapest option makes the most sense and really is the best bang for your buck. But in some cases, especially when you are looking at larger purchases for your eyecare practice (think EHR software), going with the cheapest alternative could cause more headaches than they are worth. You know the old saying, "you get what you pay for."
4 Reasons to Spend More Now on EHR Software
Lack of Features and Functionality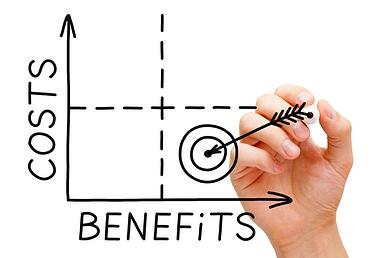 The most obvious thing to look out for when trying to get the lowest price on a product is what features and functionality might be missing from the cheapest alternative. Products are priced the way they are for a reason, so what is it that you might be getting from a higher priced product vs. the lowest? In the case of optometry software, features and functionality are vast and something you will need to take a deep dive into to fully understand the value of each solution to know what you're getting for the price.
Flexible Contracts
Entering into long-term contracts could secure you a lower price in the long run, but that also locks you into a solution that you'll need to be happy with for the duration of the contract. Long-term contracts make it harder to change your mind or switch products if you aren't happy with it down the road. Consider the commitment you are willing to make with a vendor and a product before the purcahse.
ROI
Ultimately, a more high-powered product should be able to give your business a bigger return on your investment. The more you put in, the more you should be able to get out of it in the end. In what ways will the solution be able to make you more efficient, save you time, satisfy your patients, and keep your staff happy? All of these less quantifiable things will affect the ROI of your solution.
Commitment to The Future
Making a purchase of new practice management and EHR software for your eyecare practice can be a big decision and come with a big change for many eyecare practices. It's a purchase that most practices only like to make once or twice over the span of many years. So selecting a vendor that is commited to the future of optometry and can grow with your practice is important.
Technology is always changing and evolving. Using a system that implements frequent updates and improvements to the software will help keep your practice ahead of the curve. Cloud-based solutions should be offering consistent monthly updates to the system that will improve your workflow and processes as the industry changes and moves forward.
Learn how one OD is making an additional $21k a month after his software investment.