Understanding the cause of your insurance claim denials can help you and your optical staff correct any errors before they occur. Then, you can set goals for insurance revenue in 2019. The first step to ramping up your insurance revenue is identifying why and where you're missing out on revenue in your existing processes.
However, if you've compared your denial rate to the national average and found that your practice has room for improvement, we want to help you out. We've developed a calculator that can show you if outsourcing your claim management is the right step for your practice.
Worksheet: How much more money could you generate by outsourcing your claims?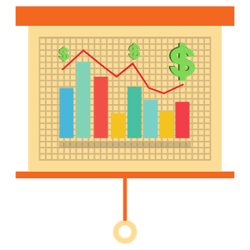 In order to correctly measure the success of your existing insurance claim filing and management, you'll need to crunch the numbers. Do you know how much revenue you made from your claim reimbursements in 2018? Do you know how much you could've made if you had a lower denial rate? Our free insurance revenue kit helps you compare your practice's denial rate to the national average as well as our revenue cycle management services' teams denial rate.
If you've found that you had a higher denial rate than the average and want to take action, Revenue Cycle Management could be the best solution you need to support your claim management. RCM services securely access your insurance payer accounts and process all your insurance claims so that you don't have to hire an in-house biller or attempt to juggle them yourself.
We created a worksheet where you can simply input your denial rate and practice revenue statistics from last year. Then, you can calculate how much more money an RCM team could generate for you in 2019.
Receive the revenue calculator and many other useful resources by downloading our free kit below!