We know that you've invested plenty of time and effort in making sure your optometry practice management software is as successful as it can be. But sometimes, it's not the amount of hard work you put into your practice that makes it successful, but simply assuring that your practice management & EHR system is up to date and helping your practice run as efficiently as possible.
Why You Might Need to Dump Your Optometry Practice Management Software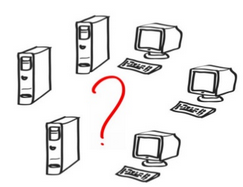 If you're running your practice with a dated optometry practice management software, disappointment could be just around the corner. Your system could end up breaking your heart if you're not in the loop with the most up to date technologies. A handful of systems may be 2011 certified, but at the start of 2014, these 2011 certifications expired. So now only 2014 certified systems can be used to attest to Meaningful Use.
Are You Purchasing a lot of Add-On Integrations?
A lot of times, to get the best tools for your practice you'll have to purchase additional software integrations on top of your practice management & EHR system. Each software is an additional cost, requires more training for your staff, and another vendor for you to work with. These contracts can really start to add up depending on how many different systems you purchase. Wouldn't it be nice if your practice management system came embedded with some of these tools already built into the system so that you don't have to purchase them separately?
Are You Paying for Upgrades?
Just like additional fees to integrate new software with your practice management system, many systems will require you to purchase upgrades and new licenses to get the latest version of their system. With cloud-based technology, you have no excuse to waste your practice's hard earned money on such updates! When you use a cloud-based solution, your vendor handles backups, data storage, and upgrades for you at no additional cost.
Is Your System Responsive to Tablets and Computers?
Many systems restrict your practice to your office, are made specifically for desktop computers, or only as an app for your iPad. With Uprise, you don't have to feel trapped in your office bubble with just one computer to rely on. Through modified versions of the software for tablets and computers, our cloud-based practice management software gives you the flexibility to connect with your work anywhere, even outside of the office, no matter the device!
Does Your Staff Get Along With the System?
Many system interfaces are complicated and can seem like navigating through a maze to get through an entire exam. Uprise was built with you in mind and has a user-friendly interface that is clean, simple, and packed with tools that make it easy to use, even for someone who has never used an eyecare practice management software!
Thinking about dumping your practice management system? Check out our practice management and EHR software buying guide to help make the right choice for your practice!