We've heard a few times that technology can sometimes slow down your practice instead of actually making it more efficient. And, we get it. It takes time to adjust to changes and new systems in your practice before you really start reaping all the benefits, and at first it probably will slow you down a bit as you adjust to the changes. But over time, the technology will help keep daily routine tasks simple for you and your team.
Let's look at a few ways practice management and EHR technology will help simplify the workflow and routine in your practice.
5 Ways to Make Days More Simple with Optometry Office Software in Your Practice
Easy Access to Information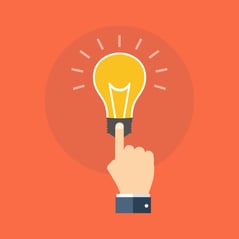 When you keep processes limited to paper, you're only able to access that information when you're physically sitting in your office. With cloud-based practice management and EHR software you'll be able to access your entire system of information from any device with an Internet connection whether you're in the office or at home. So if you need to get out of the office and still have charting to complete, or need to pull up patient information when you get an emergency call on the weekend you have the flexibility of doing it from home without making an extra trip to the office.
Less Phone Time
If your front desk team is spending a lot of time on the phone, they could be neglecting time with the patients physically in your practice. Having a patient portal and automated patient recall and reminders are two powerful technology tools that can help keep your staff off the phones and present in your office. A patient portal can allow patients to schedule online, fill out paperwork, and review treatment instructions and educational material. While automated recall and reminders can be set up as text or email messages depending on a patient's preference.
Streamlined Ordering
Having access to online lab ordering through your practice management system allows your opticians to place orders right within the system. Not only are your opticians avoiding the phone and fax machine for orders, but they also have access to order history, tracking, and status updates with the click of the mouse - instead of having to call the lab when a patient wonders when their order will be ready.
Internal Messaging and Notifications
Internal messaging within your optometry office software helps keep you and your team on the same page all of the time. Quick messages and notifications let everyone know where patients are in the office and if anyone is needed to help out.
ePrescribing
A software solution that has ePrescribing built in will help streamline those final steps in your workflow. Compared to paper-based prescribing, it's safe and more efficient. Information recorded in the EHR during the exam can be synced up to the ePrescribing tool so you can get notifications on things like allergies or medications that shouldn't be prescribed together. Having immediate access to drug formulary support, medication history, and prescription data will help ensure quick and error-free prescriptions.
If you want to explore other ways that optometry office software can benefit your practice, check out Uprise!